What's On
The Staff, The Snake & The Shamrock – Dr Rachel Moss
Marketplace Theatre
028 3752 1821
13/03/2021
13/03/2021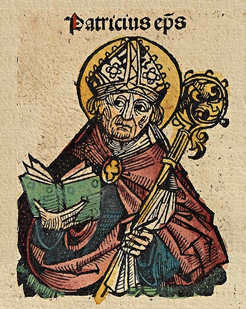 At Home with St Patrick Festival
The Staff, The Snake & The Shamrock – Dr Rachel Moss
The image of a bearded man wearing a mitre and carrying a staff or crozier has become almost synonymous with the patron saint of Ireland, in particular when his vestments are green and adorned with shamrocks and a snake slithers around his feet.
However, were a contemporary of Patrick to be confronted with such an image, it is certain that he would not recognize the Saint in the form with which we are familiar today.
This illustrated talk by Dr Rachel Moss of Trinity College Dublin will look at how St Patrick has been portrayed in art across the centuries.
This event will take place via Zoom. 
Zoom can be downloaded, for free, on Windows, Mac OS, iOS and Android. Please visit https://zoom.us/ for further details
Book Now