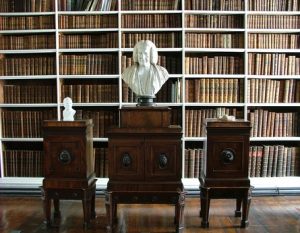 Not only will Armagh Robinson Library and No 5 Vicars' Hill be open for the 2022 weekend of the European Heritage Open Days, the Library will also host a small exhibition of its books related to the 17th and 18th century care of apples, apple growing, and cider-making as part of the Food and Cider Weekend.
The library is open to visitors Mon to Friday 10am to 1pm, 2pm to 4pm and on Saturday from 11am – 6pm and Sunday 2pm – 6pm.
Admission is free and no booking is required.