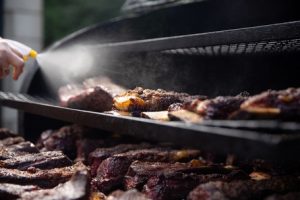 Fifth Quarter is an exciting new hospitality venture brought to you by the creators of The Vault. It is in the recently refurbished banking hall of the old Provincial Bank. .
Our team will treat you to six beautiful dishes , showcasing all the fabulous flavours of beef from the head to the tail!
The event takes place from 7.30-10pm and tickets cost £49.
Should you have any dietary or access requirements, please email foodandciderweekend@visitarmagh.com