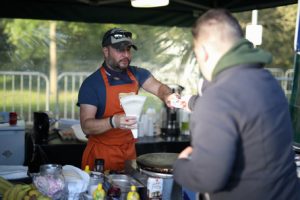 Solitude Park will be welcoming a special Sundown Food Market highlighting a vast range of home grown food and drink producers. Local food providers will be serving delicious street food alongside some of the best talented musicians. Join in the fun and unwind with colleagues, friends or family.
The event is free admission, no pre-booking or tickets required and the market
takes place from 4-9pm.