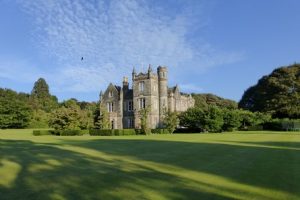 The Elmfield market is at Elmfield Estate, Gilford. It brings together local food producers, artisans and wellness experts, to create an experience that realises the ethos of Elmfield Estate as a place of natural wellbeing through the power of whole foods. We are delighted to be again offering free-to-watch demonstrations on fermentations, as we enter the autumn season. Demos will run 11am, 12pm, 1pm and they will be led by Dearbhla Reynolds of The Cultured Club.
The Club is dedicated to reviving this lost tradition and bringing the control of our health into our own kitchens. 'Let food be thy medicine and thy medicine be food.' In this demo learn how to make delicious, fermented food using your harvest produce, savouring your bounty for the winter months. From tasty tomato relish to spicy kimchi, fermentation is not only a great way to maximise the use of your seasonal produce, but fermented foods have also been shown to support mental health by affecting the microbiome in your gut.
Located in Elmfield's newly renovated courtyards, the market features passionate food producers, natural self-care products, plants and flowers, art and artisan crafts. You can also participate in taster wellbeing experiences, take a tour of the gardens or listen to live music with a coffee and street food treat in the cobbled courtyard, so that when you leave you feel that you have treated yourself to a few hours of well-deserved me-time. Accessible parking and dog friendly.

The event takes place from 10am to 3pm on Saturday 10 September with fermentation demos at 11am, 12pm and 1pm.

Car parking admission is £4 and is payable on entrance at the venue.