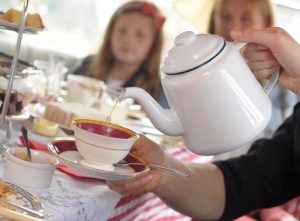 We are so excited, we can't wait to welcome you to our Orchard Weekend luxury Sunday Afternoon Tea here at Blackwell House. Three courses of taste explosions await you. Imagine tier upon tier of delicious little bites and all afternoon to sit and chat with friends and family. The perfect way to catch up on a Sunday afternoon.
At Blackwell House we are passionate about providing only the freshest and tastiest food. Everything Is Home-Made and prepared with love and care by Joyce at Blackwell House in our pristine country kitchen. We use our own free-range eggs, vegetables from our garden, meats from Quail's Award Winning Butchers, fresh NI dairy produce and items from Food Heartland Producers.
The event takes place from 2-4pm and tickets cost £39.
Should you have any dietary or access requirements, please email: foodandciderweekend@armaghbanbridgecraigavon.gov.uk