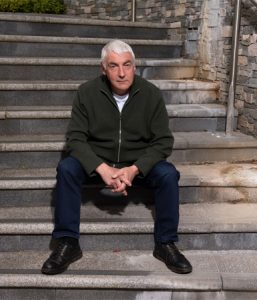 Fri 16 Sept | 8.00pm | £20.00
Kevin McAleer's 'boring Uncle Colm' persona in Derry Girls has brought a whole new wave of followers to his latest live show, where they are fast discovering what the regulars have known for years – the Tyrone space cadet's legendary command of language, timing and delivery remains razor sharp, and his timeless brand of pure balderdash is funnier than ever. In 'Why Am I Here', McAleer asks the big questions and comes up with some deeply stupid answers. You mightn't learn the meaning of life, but you definitely won't be bored.
Recommended for age 16+.