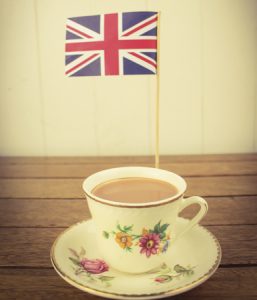 Building Bridges Community Arts Theatre Presents
Tea In A China Cup
Sat 24 Sept | 8.00pm | £10.00 
£5.00 [conc for GCSE | A-Level students]
Following their highly successful run of 'The Sound of Music', Building Bridges Community Arts Theatre are back with their production of 'Tea In A China Cup' by Christina Reid.
First produced by The Lyric Theatre in 1983, 'Tea In A China Cup' tells the story of three generations of working-class, Protestant women from Belfast, in the days surrounding the 12th of July.
Set against the backdrop of a divided and troubled Northern Ireland, 'Tea In A China Cup' focuses on an unlikely friendship between two working class girls from different religious backgrounds. This play challenges the entrenched negative prejudices in Northern Ireland with humour and heart. You will laugh, cry and ultimately ask yourself, "Can we ever truly move forwards together, if we don't let go of the past?"
'Tea in a China Cup' is a set text on the CCEA GCSE Drama syllabus.
Presented by one of Northern Ireland's leading amateur theatre groups.