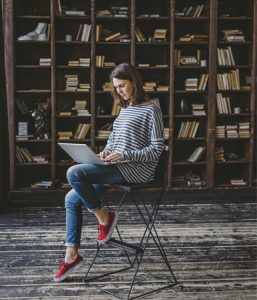 Thurs 26 Jan – Thurs 2 March [6 Weeks] | 7.00pm – 9.00pm | £65.00
This six-week Creative Writing course is for those who want to discover and progress their creative writing skills. Looking at both fiction and non-fiction, we will explore how to bring ideas, images and characters to life. We look at ways of energising language and developing plot. We also discuss how to avoid problems and pitfalls. Through supportive and constructive feedback, you will learn the ways of drafting and crafting to make your own writing captivating.
Mary Montague is a poet, novelist and nature writer. She has authored two highly praised collections of poetry and her work has been published in numerous anthologies and journals, and translated into several languages. She is the recipient of the 2019 Poetry Ireland Tyrone Guthrie Centre Mid-Career Bursary, and several awards from the Arts Council of Northern Ireland. Her first novel is forthcoming. She is a contributor to The Guardian's Country Diary.
Max No: 12 | Suitable for Age 18+ | Tutor: Mary Montague