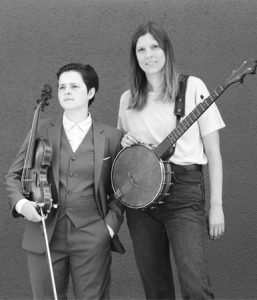 Thurs 11 May | 8.00pm | £14.00 
For master musicians Allison de Groot and Tatiana Hargreaves, traditional banjo and fiddle music is a way to interpret our uncertain times, to draw artistic inspiration and power from the sources of meaning in their lives. Their first self-titled album released in 2019 garnered attention from CBC Q, Paste Magazine and Rolling Stone Country, earning the duo the Independent Music Awards 'Best Bluegrass Album'.
Hargreaves and de Groot create a sound that is adventurous, masterful, and original, as they expand on the eccentricities of old songs, while never losing sight of what makes them endure.
'Moving and mesmerizing' Bluegrass Today