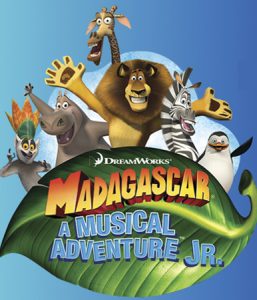 For one night only, DFK Performing Arts Academy presents 'Madagascar Jr – A Musical Adventure'. The show follows four friends who are thrust into an exciting, high-stakes adventure when they start to imagine the possibilities beyond the zoo where they live.
Marty the zebra is celebrating his 10th birthday at Central Park Zoo with his friends Alex the lion, Gloria the hippo, and Melman the giraffe. However, Marty longs to experience life away from the zoo. He escapes and his friends leave to find him, but all are captured by police. They wake up on a boat but get shipwrecked on the island of Madagascar. Now, they've got to find their way home.
Madagascar Jr is a fabulous show performed by DFK's talented and vibrant young performers aged 5 to 17, who all live locally and can't wait to bring this incredible story to life. You won't be disappointed.
This amateur production is presented by arrangement with Music Theatre International. All authorised performance materials are also supplied by MTI. Book by Kevin Del Aguila. Music and Lyrics by George Noriega & Joel Someillan.