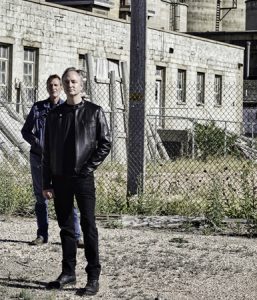 Lee Child and Andrew Child In Conversation with Stuart Neville
By now an annual highlight of JHISS, multi award-winning Armagh writer, Stuart Neville, invites two of the most popular and critically acclaimed crime writers to join him for this Crime Fiction Special.
USA-basedLee Child, one of the world's leading thriller writers, is the creator of the iconic Jack Reacher series, a global phenomenon. His books consistently achieve the number one slot on bestseller lists around the world and have sold over one hundred million copies. He is soon to retire after an extraordinary writing career, but his brother, Andrew Child, a highly successful thriller author in his own right, has taken on the daunting task of continuing the Jack Reacher series. Lee and Andrew have collaborated on three to date and the most recent, No Plan B, has been described by Karin Slaughter as "perfectly plotted … with bigger twists than ever before".
"It's no wonder Jack Reacher is everyone's favourite rebel hero" Karin Slaughter