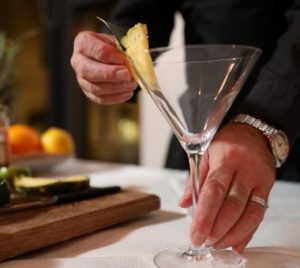 Perfect for groups or a few friends, looking to enjoy a more relaxed, informative experience.
The masterclass will be delivered to you directly at your table. You can enjoy a night of cocktail fun with a delicious Armagh Bramley apple cider inspired cocktail evening & an Irish tapas themed sharing board! Cocktails include The Armagh Apple, Frozen Appletini, Apple Blossom Mocktail.
Should you have any dietary or access requirements, please mention during the booking process and these will be accommodated as far as possible. Please email foodandciderweekend@armaghbanbridgecraigavon.gov.uk for further assistance.
This event takes place on Thursday 7th September 2023 at 7.00pm until 9.00pm at Salt Kitchen, Banbridge. Ticket price £25.00
To view General Information and Cancellation Policy for Food and Cider Weekend 2023 – please click:https://bit.ly/3KtYLXu