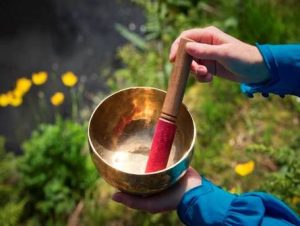 Autumn is a wonderful time to visit Northern Ireland and experience the Bramley Apple harvest in County Armagh. Join us for this unique immersive experience focusing on the wonderful Bramley apples of County Armagh in a beautiful hilltop orchard.
The Bramley apples of County Armagh have coveted PGI status which highlights regional and traditional foods.
Visit a local orchard in Collegeland, County Armagh and immerse yourself in some Orchard Bathing with Forest Therapy Practitioner Ann Ward of Xhale. Then over to the cookery school where you will don your aprons, get baking and learn the secrets of traditional Irish baking using the Bramley apples.
This experience will begin at the orchard and then continue at the cookery school which is a 5-minute drive away.
Class Details DURATION Half Day COST £95 per person.
Bramley Apple Baking & Orchard Bathing Experience Join Ann Ward from Xhale and Mary Anne for this unique experience celebrating the Bramley Apple Harvest with Orchard Bathing at Rose's Orchard in Co.Armagh. Followed by a baking class at Wee Buns Cookery School with an introduction to mindfulness from Ann Ward of Xhale.
We will celebrate the harvest through this nurturing orchard immersion. Forest Therapy Practitioner, Ann from Xhale will guide a mindful walk through this special sensory playground of the orchard. Ann will support you to deepen your awareness of nature and the present moment using your natural resources of the breath, body and senses. Through the practise of 'orchard-bathing', you will rest, reconnect and re-energise with your own special apple tree. Then it's over to the cookery school for the next stage of this seasonal sensory experience.
Class Recipes: Potato Apple Bread, a traditional County Armagh recipe Fruit Soda Bread Buttermilk Scones
The experience begins at 9.30 am at the Orchard which is 5 minutes drive from the cookery school on the Armagh side of Moy in Collegeland Co. Armagh. In September you will get to see the apples on the trees ready for picking. The orchard bathing experience will last approximately 1 – 1/2 hours and participants will then make their own way over to the cookery school for the class to begin straight after the orchard tour.
After tea, coffee and scones fresh from the oven the class begins with an introduction from Ann who will explain how mindful baking can support stress management and holistic health. Through guided mindfulness meditations, she will enable guests to connect to the present moment during these sensory activities. Then Mary Anne will follow with a demonstration of the recipes after which you will be rolling up your sleeves for some hands-on baking. We bake from scratch using the best local ingredients and use a traditional griddle for the Potato Apple Bread.
You will make your own Fruit Soda Bread and scones and will have both to take home. We will provide a light and delicious homemade lunch to be enjoyed at the end of the baking.
For any queries, please contact:foodandciderweekend@armaghbanbridgecraigavon.gov.uk
BOOKING VIA WEE BUNS COOKERY SCHOOL WEBSITE: https://www.weebuns.com/product/bramley-apple-orchard-bathing-mindful-baking/