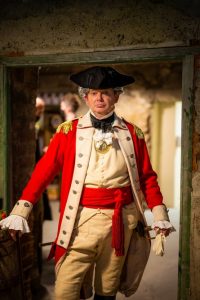 Travel back in time to 1786 and help solve the wicked crime of murder under the apple tree. Which of the rotten apples has committed this heinous crime?
Have an enjoyable evening dining and helping to investigate and solve this crime in the beautiful surroundings of Armagh Cider Company. Your three course meal will be prepared by local bespoke catering company,
Olive and Vine
Ticket includes a cider reception and a glass of cider of your choice with each course.
Free shuttle bus transport from Portadown and Armagh available on request. Stops at Richhill, Loughgall and Moy. To book transport please contact Lisa Finnegan; lisa.finnegan@armaghbanbridgecraigavon.gov.uk T: +44 (0) 3300 561 023 Transport subject to availability last date for booking Monday 4th September.
Should you have any dietary or access requirements, please mention during the booking process and these will be accommodated as far as possible. Please email foodandciderweekend@armaghbanbridgecraigavon.gov.uk for further assistance.
This event takes place on Friday 8th September 2023 at 6.30pm until 10.30pm at Armagh Cider Company. Ticket price: £48.00
To view General Information and Cancellation Policy for Food and Cider Weekend 2023 – please click:https://bit.ly/3KtYLXu