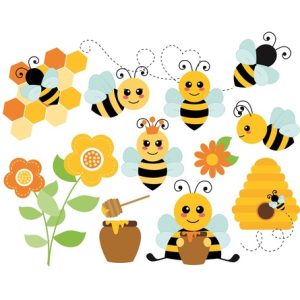 Our bees are incredible… As a pollinator, bees drink the sweet nectar of flowers, moving between plants and transferring pollen, which fertilises different species, enabling them to produce fruit and seeds!
They are vital for life on earth as we know it as without them, we wouldn't have potatoes, strawberries, tomatoes, coffee, chocolate, cotton or honey!
However, they're currently in trouble – their numbers are in real decline. In this fun session, children will take part in a number of craft and nature activities to find ways that help to Save our Bees.
All materials will be provided in the ticket price. Wear old clothes as 'Beeing' a hero can get messy.
Should you have any dietary or access requirements, please mention during the booking process and these will be accommodated as far as possible. Please email foodandciderweekend@armaghbanbridgecraigavon.gov.uk for further assistance.
This event takes place on Sunday 10th September 2023 at 2.00pm until 3.30pm at The Navan Centre. Ticket price £7.50. This event is suitable for ages 5 to 10 years.
To view General Information and Cancellation Policy for Food and Cider Weekend 2023 – please click:https://bit.ly/3KtYLXu