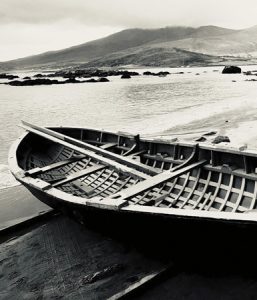 NEWPOINT PLAYERS PRESENTS 
THE CRIPPLE OF INISHMAAN 
Thurs 5 Oct | 8.00pm | £15.00 £13.00 [conc] 
Set in a small Irish island in the 1930s where cow-gazing counts as a legitimate pastime, Martin McDonagh's 'The Cripple of Inishmaan' is a hilarious dark comedy that asks questions and exposes discrimination at the most basic level. 
Cripple Billy with his bad arm and leg, wishes and waits for love but hasn't even been kissed. The action in the play is reported by Johnnypateenmike, whose mother believes him to be "the most boring oul fec— in Ireland!". Johnnypateen the island 'gossip', thrives on any news – from sheep with no ears to the smallest of incidents, even a goose biting a cat's tail, which is an incident that Johnny pateen hopes will turn into a feud sparking gleeful gossip that he could trade throughout the island. 
However, when director Robert J. Flaherty films his classic documentary 'Man of Aran' on the nearby island, the community, dazzled by the prospect of appearing in a Hollywood "fill-um," is understandably excited. "Cripple" Billy Claven sees this as his best chance to escape from an existence of constant ridicule and abuse. 
Travel with the cast from the Islands of Ireland to America and back, and hear the stories of some of Ireland's most pathetic, yet hilariously funny characters, as they go about their normal day's business. Dark, funny and brilliant from start to finish.