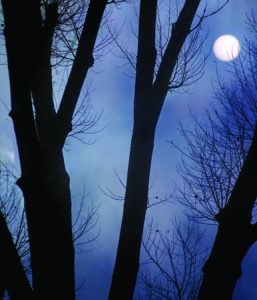 GERARD LOGAN PRESENTS 
HAUNTINGS 
Thurs 12 Oct | 8.00pm | £15.00 | £13.00 [conc] 
'Hauntings' is an evening of three tales of the supernatural from two of the world's greatest writers of ghost stories, E.F. Benson and M.R. James. 
From E.F. Benson comes 'Naboth's Vineyard' in which just desserts are meted out to an unscrupulous lawyer, and 'The Hanging of Alfred Wadham' in which the forces of the devil test a man of faith to his limits. 
From the acknowledged master of the ghost story genre, M.R. James, comes 'Oh, Whistle and I'll Come to You, My Lad', in which a medieval spirit strikes terror into an arrogant professor. 
With masterful storytelling from the award-winning actor Gerard Logan, 'Hauntings' will transport you to a darker, more sinister world of the unexpected and the unexplainable. 
Suitable for age 11+ 
This event takes place in our Studio Theatre with an unreserved, tiered seating layout. 
LOGAN IS ASTOUNDING… HE TAKES A STRONG SCRIPT AND FLIES IT TO THE STARS EDINBURGH FESTIVAL 2016 REVIEW