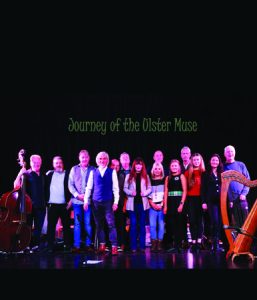 WILLIE DRENNAN PRESENTS 
THE JOURNEY OF THE ULSTER MUSE 
Fri 27 Oct | 8.00pm | £16.00 | £14.00 [conc] 
A musical journey, from ancient times to the present, exploring crossovers and influences from near and far. 
The journey explains how music was inspired and shared through migration of people and the movement of soldiers, sailors, wandering minstrels and harpers. 
It is where traditional Ulster-Scots meets other traditions before the Muse transcends and takes us via Rock 'n Roll to another zone. 
It is where traditional flute, fiddle, bagpipes and traditional dance meets rock guitar and Lambeg drum. 
Created and performed by Willie Drennan, with fellow traditional musicians and special guest performers.