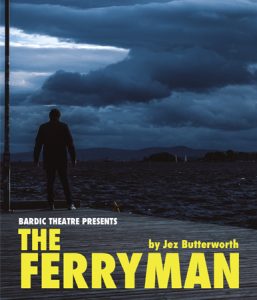 A gripping tale of betrayal, redemption, and secrets unearthed!
Prepare for a heart-pounding journey into the tumultuous world of 1981. Opening in the 'Maiden City' of Derry Northern Ireland, where the Troubles cast a long, dark shadow over lives and loyalties. In the midst of this chaos, meet Quinn, a former IRA operative who exchanged his gun for a life on a peaceful rural farm in Armagh.
But the past has a way of catching up, especially when it's shrouded in secrets and buried bodies. Quinn's world unravels when the long-lost remains of his brother, Seamus, a victim of the brutal IRA violence of the 1970s, resurface. For years, their family lived in torment, not knowing whether their loved ones were alive or dead.
Experience a gripping tale of betrayal, redemption, and the high-stakes game of survival in a land where trust is in short supply. 'The Ferryman' will leave you on the edge of your seat, questioning loyalties, and craving answers in a world where danger lurks around every corner.
Don't miss this unforgettable journey into the heart of a nation torn by conflict and the resilience of those who dare to defy it. Winner of four Tony Awards, including Best Play.
Contains strong language and adult themes. Parental guidance is advised.
Presented by one of Northern Ireland's leading amateur theatre groups.