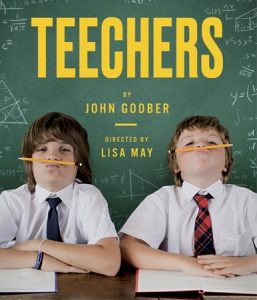 Fast-moving, inventive, and highly entertaining, 'Teechers' is John Godber's brilliant take on life at a modern Comprehensive.
Through their hilarious end-of-term play, three Year 11s exuberantly sketch the new drama teacher's progress through two terms of recalcitrant classes, cynical colleagues, and obstructive caretakers. Disillusioned, he departs for the safe waters of a private school and leaves behind his students, whose youthful irreverence gives way to despair.
Brought to the stage by award-winning Bruiser Theatre Company with high energy, break-neck comedy, and breathtaking ensemble performances, 'Teechers' is a modern classic with something vital to say about education for the 'haves' and 'have-nots'.
This event takes place in our Studio Theatre with an unreserved, tiered seating layout.