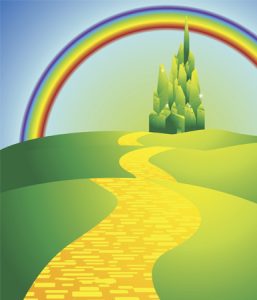 Building Bridges Community Arts Theatre Presents
The Wizard Of Oz
Thurs 7-Sat 9 Mar | 7.30pm | 2.00pm Matinee [Sat Only] | £14.00
Fresh from the 'flying' success of their production of 'Chitty Chitty Bang Bang', Building Bridges Community Arts Theatre invites you to experience the enchanting world of Oz! Based on the beloved 1939 cinematic masterpiece, 'The Wizard of Oz', this musical adaption promises to capture the magic and wonder of the family favourite film.
Join Dorothy, a Kansas farm girl, and her beloved dog, Toto, as they are transported to the whimsical Land of Oz, where they meet an unforgettable trio of companions – a Scarecrow in search of a brain, a Tin Man yearning for a heart, and a Cowardly Lion seeking courage. Embark on this thrilling quest alongside Dorothy and her friends as they journey to find the enigmatic Wizard, confront the Wicked Witch of the West, and help Dorothy find her way back home.
With unforgettable songs, stunning costumes, and mesmerising stagecraft, 'The Wizard of Oz' promises an exhilarating journey down the yellow brick road that will captivate audiences of all ages, transporting them to a world where dreams really do come true!
Don't miss out on this family fun adventure.
This amateur production of THE WIZARD OF OZ is presented by arrangement with Concord Theatricals Ltd. on behalf of Tams-Witmark LLC. www.concordtheatricals.co.uk