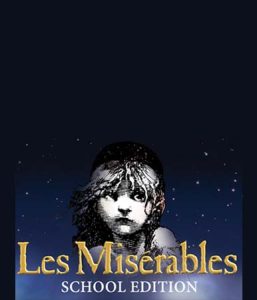 Newry Youth Performing Arts Presents
Les Misérables Schools Edition
Tues 9-Sat 13 Apr | 7.30pm | 2.00pm [Sat Matinee Only] | £18.00
One of the world's most iconic and longest-running musicals, Les Misérables tells the story of Jean Valjean, a former convict who spends a lifetime seeking redemption.
Set against the backdrop of 19th-century France and the aftermath of the French Revolution, this timeless story of intertwined destinies reveals the power of compassion and the quiet evil of indifference to human suffering.
As Valjean's quest for a new life carries him to Paris and to the barricades of the Student Revolution, he is hunted by Inspector Javert and the ghosts of his past. Amidst a battle for the soul of Paris, he discovers the true meaning of love and salvation.
Performed in over 40 countries and in 22 languages, and with a lush, swelling score that features such famed songs as 'I Dreamed a Dream', 'On My Own' and 'Bring Him Home', Les Mis brings Victor Hugo's revolutionary novel blazingly to life.
Presented by one of Northern Ireland's leading youth theatre groups.