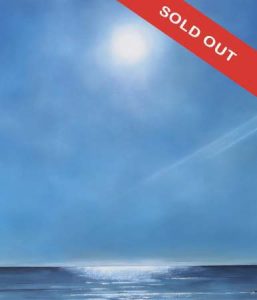 Spend the day with artist Michelle Wilson who will guide you step-by-step through a range of oil painting techniques as you paint a beautiful contemporary seascape on canvas inspired by Kilclief beach, Strangford Lough. Michelle will teach you which brushes to use to get different effects, colour mixing and balancing and brush stroke effects to perfect your masterpiece. You will be introduced to beautiful colour palettes that will bring life and vibrancy to your finished piece. This is a creative, fun and informal class suitable for novices or more experienced painters. All materials supplied as well as beach images.
Note: Please bring an apron/old shirt to protect your clothes!
Michelle Wilson's solo exhibition 'Flora and Fauna,' an exquisite exhibition showcasing a stunning array of animals, seascapes, and flowers through captivating paintings and drawings can be viewed in the Gallery 15 Mar – 11 May.
Max No: 10 | Suitable for Age 16+ | Tutor: Michelle Wilson