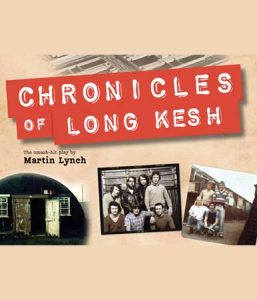 GBL Productions Presents
Chronicles Of Long Kesh
Sat 1 June | 8.00pm | £23.00
The hilarious, painful and shocking story of Northern Ireland's infamous prison — Long Kesh — is told through the eyes of prison officers, Republicans and Loyalists, a rich assortment of patriots, chancers, leaders, wives, escapers and hypochondriacs!A huge crowd-pleaser, full of 1960's Motown songs and wild, irreverent humour, this is the inside story of The Troubles.
'Chronicles of Long Kesh' last played in Belfast in 2012 with a sold-out run and standing ovations every single night! The play has toured throughout Northern Ireland and was a smash hit at the Edinburgh Fringe Festival.
Recommended for age 16+. Contains strong language and scenes of violence.