What's On
Adult Only Take Over at Armagh Planetarium
Armagh Planetarum
028 3752 3689
01/11/2019
01/11/2019
£18.00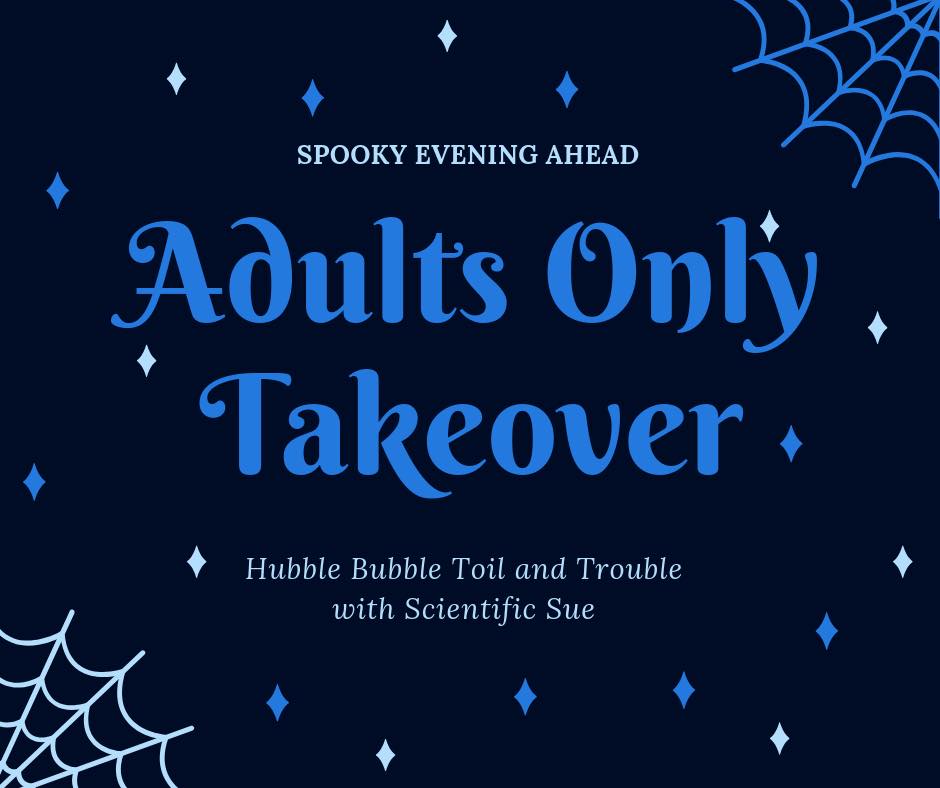 Join the Planetarium "Adult Only Takeover" when adults get the chance to take over the facility for the night.
Grab a glass of bubbles, experience our dome theatre, be entertained with the Hubble Bubble Toil and Trouble live science show with Scientific Sue and take home an intergalactic space photo.
Book in for you preferred science show time, but arrive anytime from 6.30pm.
Scientific Sue – the queen of entertaining science shows – will take a night off from teaching children for this special adults-only show. With her signature (sometimes explosive) experiments, she will perform her most playful science demonstrations to date. Her wacky combination of science and drama makes this show both funny and thought provoking.
This unique, exciting side of science will entertain, inform, and definitely take you on a scientific journey of discovery.
The performance will include dangerous dinner table tricks, sticky biology, explosive chemistry and dare-devil physics demos and plenty of innuendo for fun loving grown-ups; and, as always, Sue will be needing the help of brave volunteers from the audience.
Expect the unexpected and blow away the Autumn blues for this one time only adult science show which aims to stimulate curiosity and imagination whilst also highlighting the relevance and impact of science and engineering on our everyday lives.
Warning:  Danger!  Science Magic – Fun Guaranteed!
https://armagh.space/