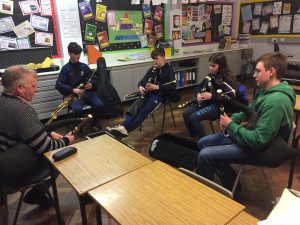 Armagh Pipers Club is an award-winning teaching charity offering Monday evening music classes at four levels from beginner to advanced, in nine traditional instruments and singing.
Classes take place in St Catherine's College, Armagh from 7-9pm from 19 September 2022 until 12 June 2023.
Single student £100/term; two from same household £175; three £225; four+ £275.
For more information and to book please contact 07712 809933 info@armaghpipers.com