What's On
Being There – Hugh O'Conor
Market Place Theatre
028 37521821
22/11/2019
18/01/2020
Free Admission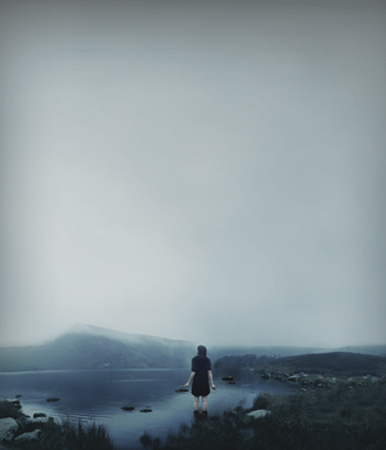 22 Nov – 18 Jan 2020 | Gallery
Being There is a collection of Hugh O'Conor's photography from the past ten years, exhibited here together for the first time. A mixture of portraiture and landscape work, all shot on 35mm or 120 film, his work attempts to create visual narratives from a single or multiple image, often incorporating a lone figure or a single face.
As well as a long career as an actor, O'Conor has written and directed award-winning short films for the Irish Film Board, and created music videos for artists such as Sinéad O'Connor and Little Green Cars. He was awarded the George Byrne 'Maverick' award at the 2019 Dublin Film Critics' Circle for his photography and film work. His feature-directing debut, Metal Heart, released in Irish cinemas in June.
As a fine art photographer, he has exhibited at the RHA Dublin and the RUA in Belfast, as well as SO Fine Art, Solomon Fine Art and the Cherrylane Gallery in Dublin. He was shortlisted for the inaugural Hennessy Portrait Prize at the National Gallery of Ireland in 2014. His work has been widely published in national and international periodicals. His three portrait exhibitions, Celebrating Irish Talent, were commissioned as part of the Dublin Film Festival 2017-2019.
www.visitarmagh.com/marketplacetheatre