What's On
'Bramley Beginnings'
Crannagael House
02838 851359
12/05/2019
12/05/2019
£37.90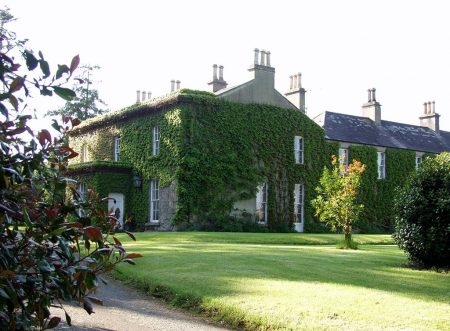 Crannagael House the family home of John & Jane Nicholson best known for being the site of the first Bramley apples grown in Co. Armagh in the latter half of the 19th Century.
Set in amongst the Co. Armagh apple orchards, this visit includes tea/coffee on arrival in the Nicholson's family Georgian residence, dating from 1760.
You will also have an opportunity to savour the sights, sounds and smells of the orchard at Apple Blossom time and hear about the history of the Bramley Apple as well as learn about how apple orchards are tended across the seasons.
Jane will then lead you on a tour of the garden and arboretum with stunning views of Co Armagh's orchard landscape. You will also have the chance to see and sample the wide variety of produce grown by the Nicholsons which include salad leaves, baby beets, herbs and edible flowers!
Light refreshments of seasonal salad from the garden, homemade wheaten bread, pickled/hard boiled eggs from the Crannagael free range hens and guinea hens and homemade apple tart/cake – served in the old courtyard *.
Why not take home a small sample of salad leaves/lettuce.
* Please notify food allergies at the time of booking
Book Now