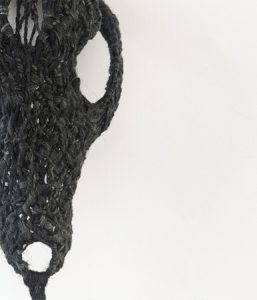 Corporality: The definition of corporality is the quality or state of being, having a body or a material or physical existence.
'What are you made of?' is a term very often used to describe a person's character, their talent, skill, temperament, or ability to succeed.
This exhibition will look at corporality in both the physical and metaphorical sense by shining a light on form and structure through a personal lens. Consisting of beautifully crafted 2D and 3D pieces the exhibition will look at the human experience of inhabiting a body, taking reference from anatomy and muscular and skeletal structures.