Couples Georgian Day Itinerary Suggestion.
7.00pm – Midnight. The Great Georgian Banquet – An Evening in Vienna.
Be whisked away through the mists of time to charming Vienna, capital of the Habsburg Empire under Emperor Joseph II in the historical setting of The Archbishop's Palace. Encounter the golden age of a city alive with 18th Century baroque culture – enchanting music, architectural masterpieces, spectacular palaces, dancing white stallions and coffee house culture. This exclusive (black tie optional) event will include a sumptuous five-course menu prepared by The Yellow Door, evoking the menus of the time but served with a modern twist. A cocktail reception with accompanying fine wines and entertainment will add to this experience. The evening concludes with a Viennese Serenade with authentic Viennese songs and operetta arias sung by the Irish singer Niamh McCormack and Dublin harpist Teresa O'Donnell.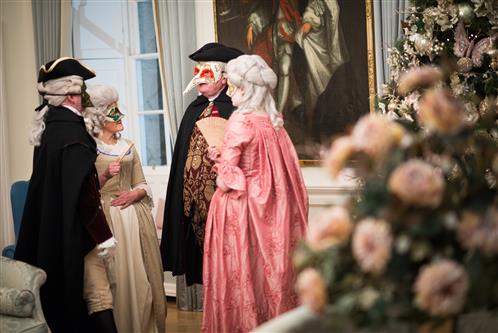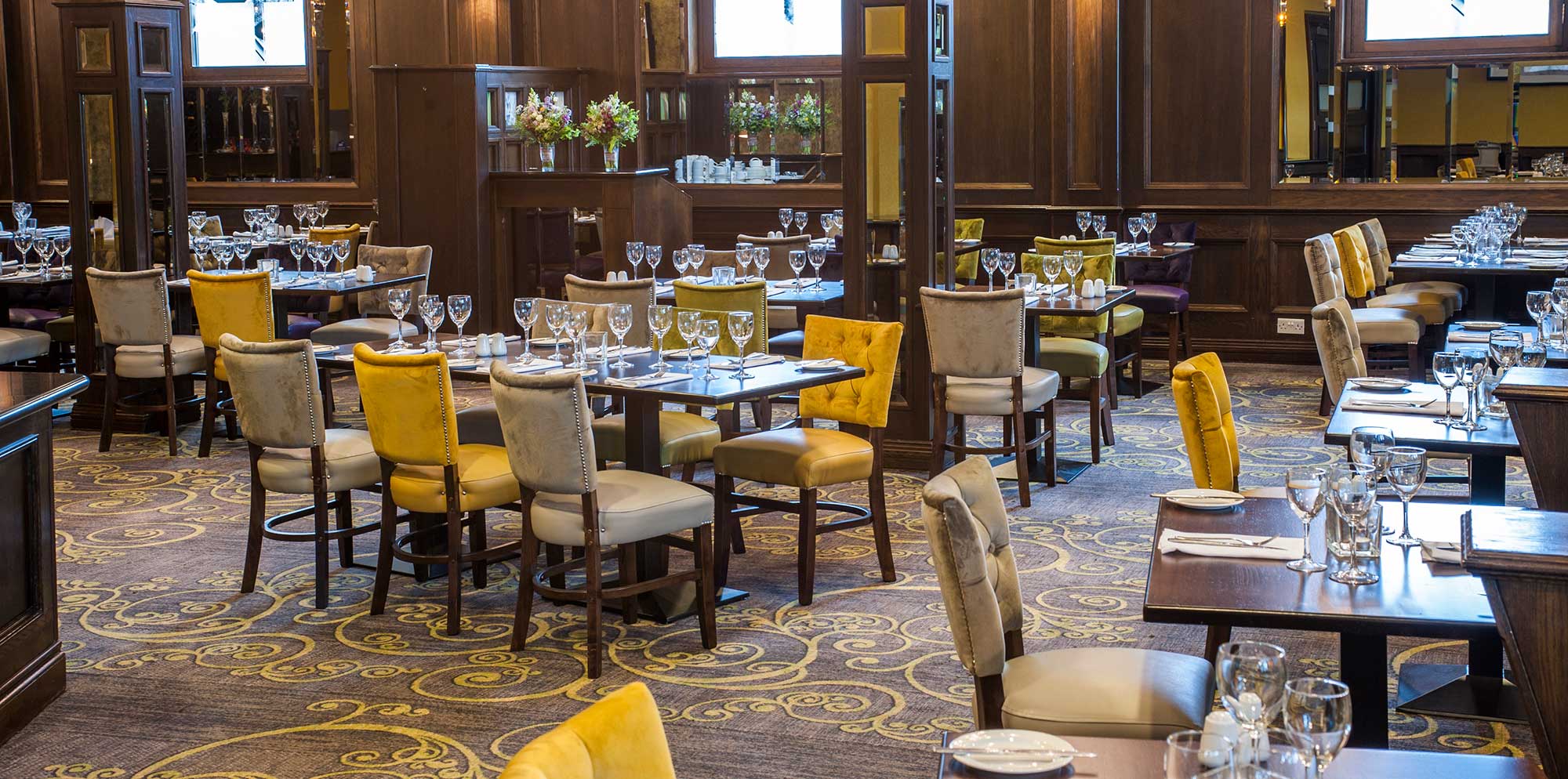 Georgian Christmas Getaway at Armagh City Hotel.
From just £59.50 per person sharing.
T: +44 (0) 28 3751 8888
One night break in a double/twin bedroom for bed and breakfast plus a £20 meal voucher per person, a warming hot chocolate per person, and a discount voucher book to be used in many of the local independent shops which are unique to Armagh and cannot be found elsewhere!  Valid for stays from Georgian Day on 30th November until 23rd December 2019. Quote "Georgian" when booking.
11am: Arrive in Georgian Armagh and explore our artisan food Market and hot food village serving up delicious treats as you interact with our Georgian Characters along the way.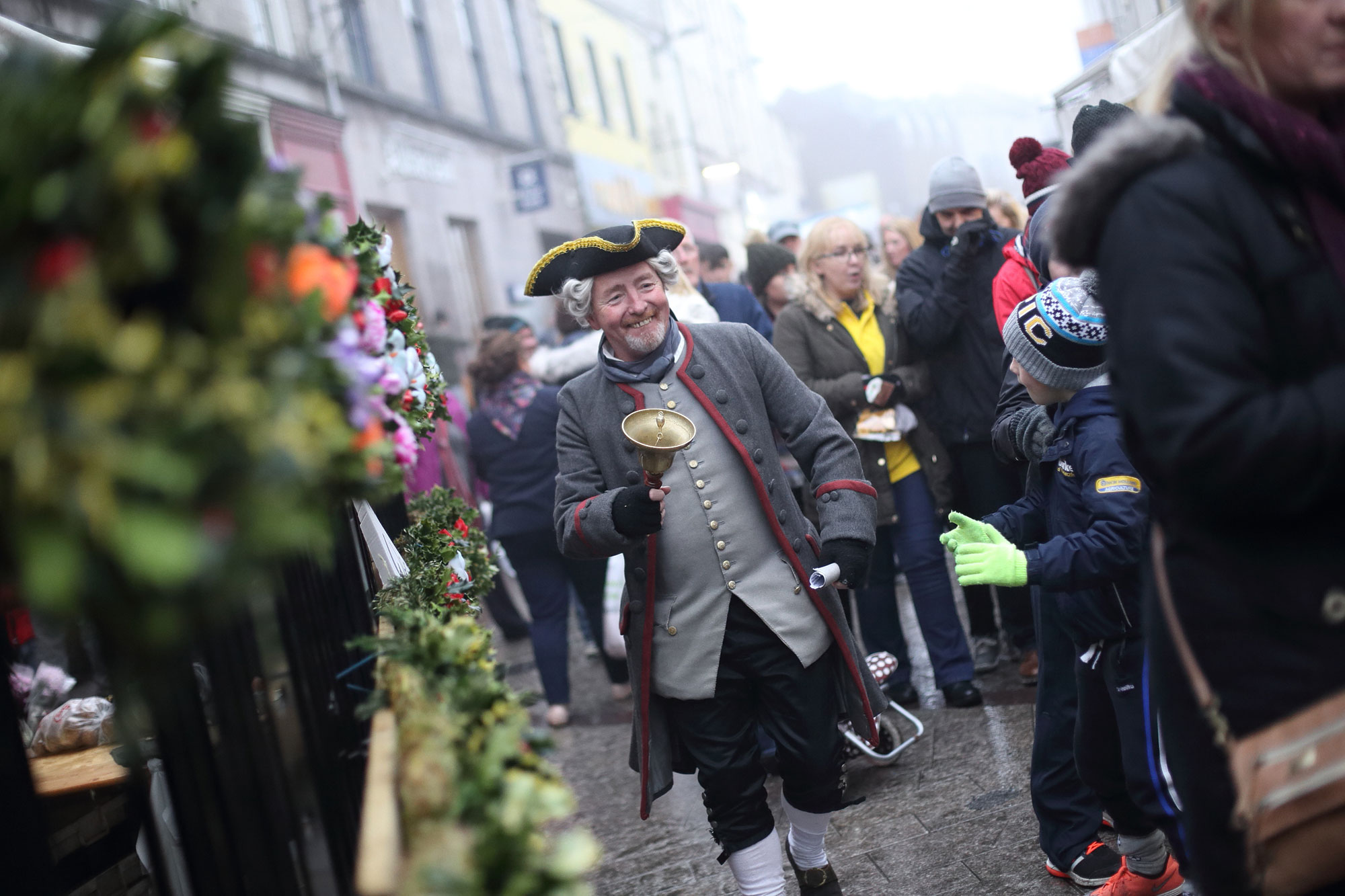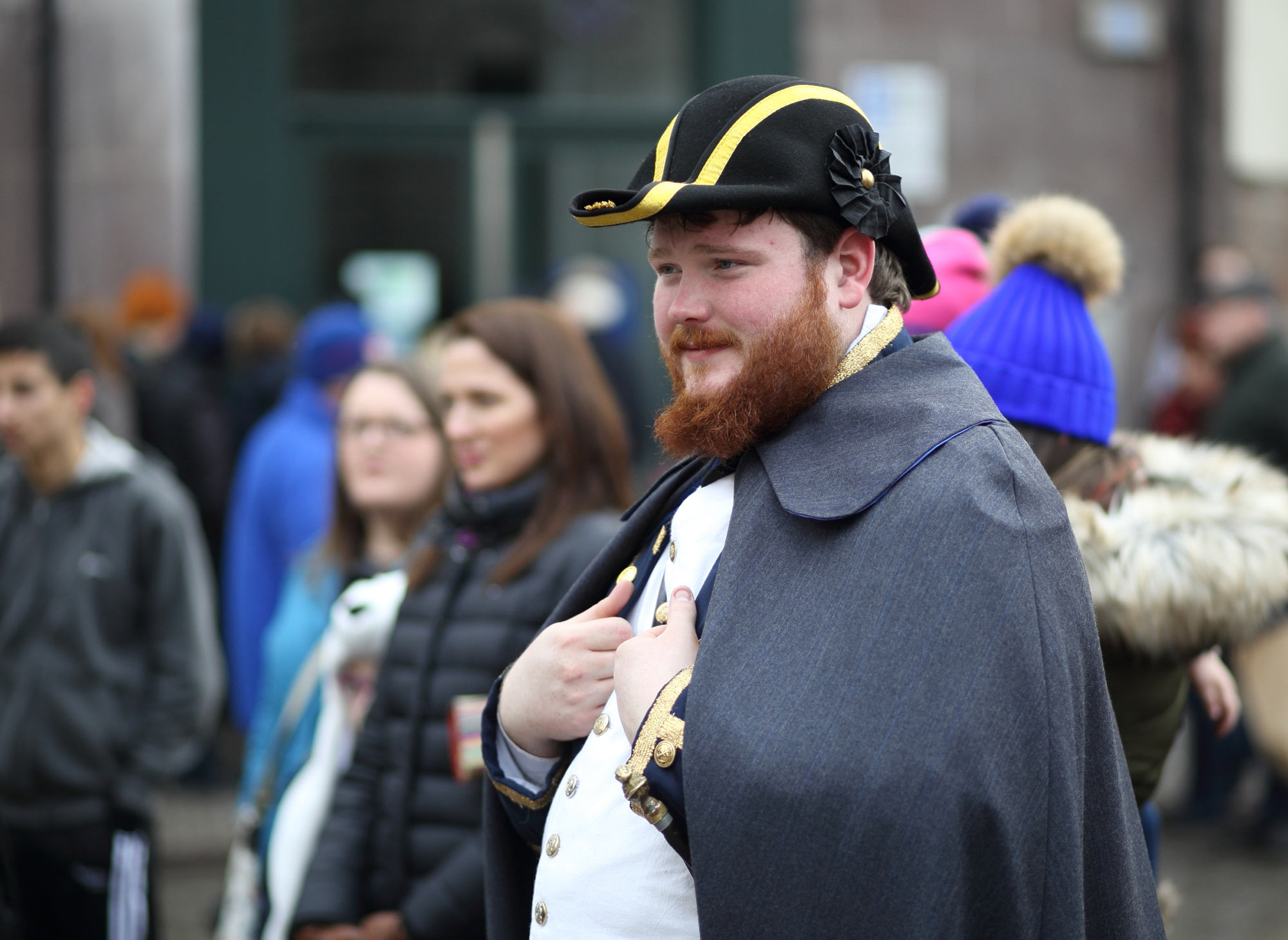 12noon – 1.30pm Georgian Day Guided walking Tour. (Drop in)
Departing from outside the Omniplex Cinema this free tour will delve into the Georgian history of Armagh with an insight into many of the notable buildings created in the latter half of the 18th Century.
3.00pm – 4.00pm Mock Trials and Courthouse Tours
(Pre booking essential £10pp)
Not to be missed! This event invites you to witness the harshness of the Georgian legal system dealt to thieves and murders in Armagh Courthouse. Take your place to play your part as a member of the jury in this spectacle of rough justice with an interactive (and sometimes hilarious) trial. The event will conclude with a short tour of the Courthouse.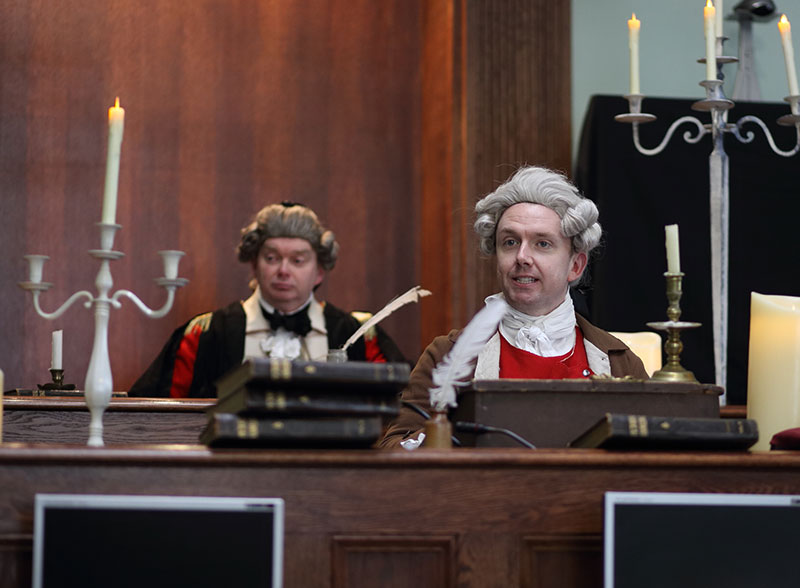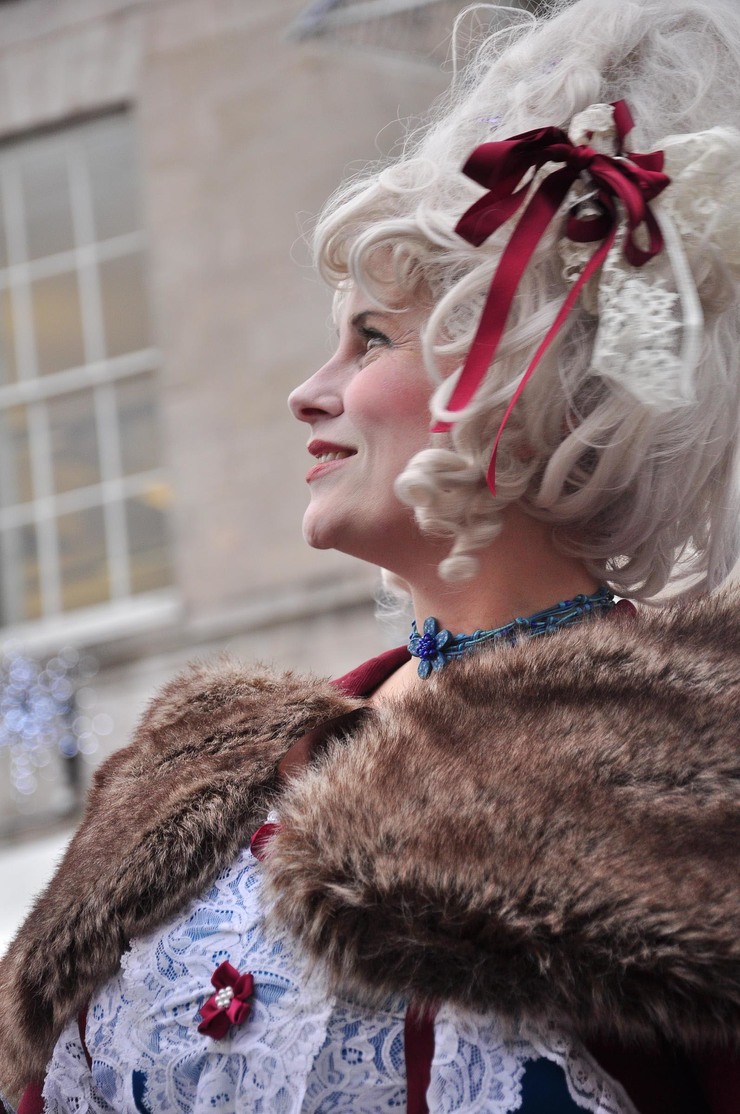 4.00pm – 4.30pm A Georgian Christmas Wedding.
(Pre booking essential £6.00 per adult)
Armagh County Museum
Christmas is a special time for weddings so come along and join the gentry Georgian ladies as they prepare for their upcoming wedding day. Learn why marriage in Georgian times was not always for love and all about the new fashion of "honeymoons." Place your bets for the runners in the maidens' race!
Mall Horse and Carriage Rides.
(£6.00 per adult – shared carriage or £25.00 private carriage).
Pre booking essential, times vary. Departs from Royal Irish Fusiliers Museum.
Sit back and enjoy a traditional horse-drawn carriage ride around the iconic tree-lined Georgian Mall, in a stylish coach operated by Georgian gentry. Make lasting memories with that someone special.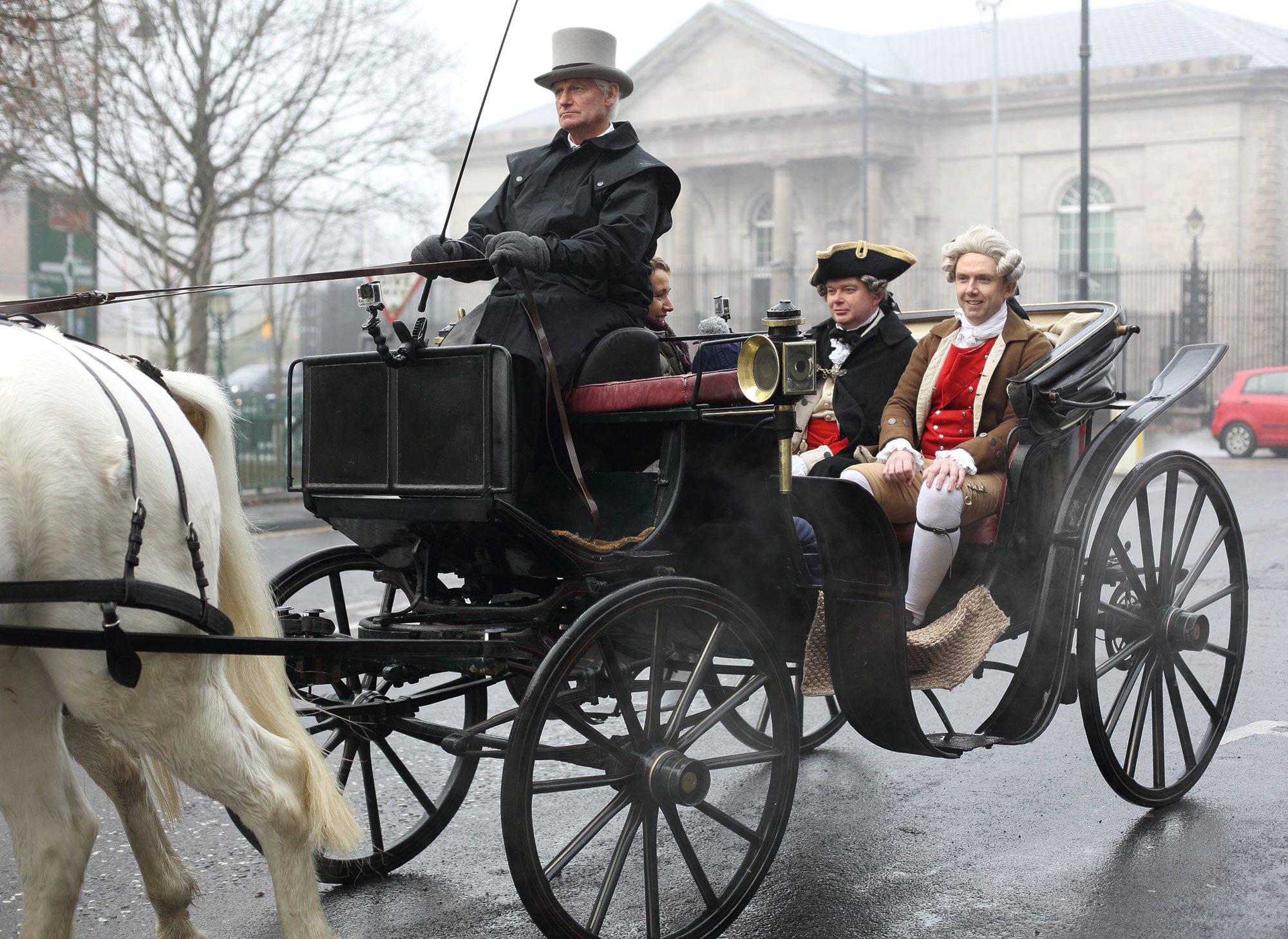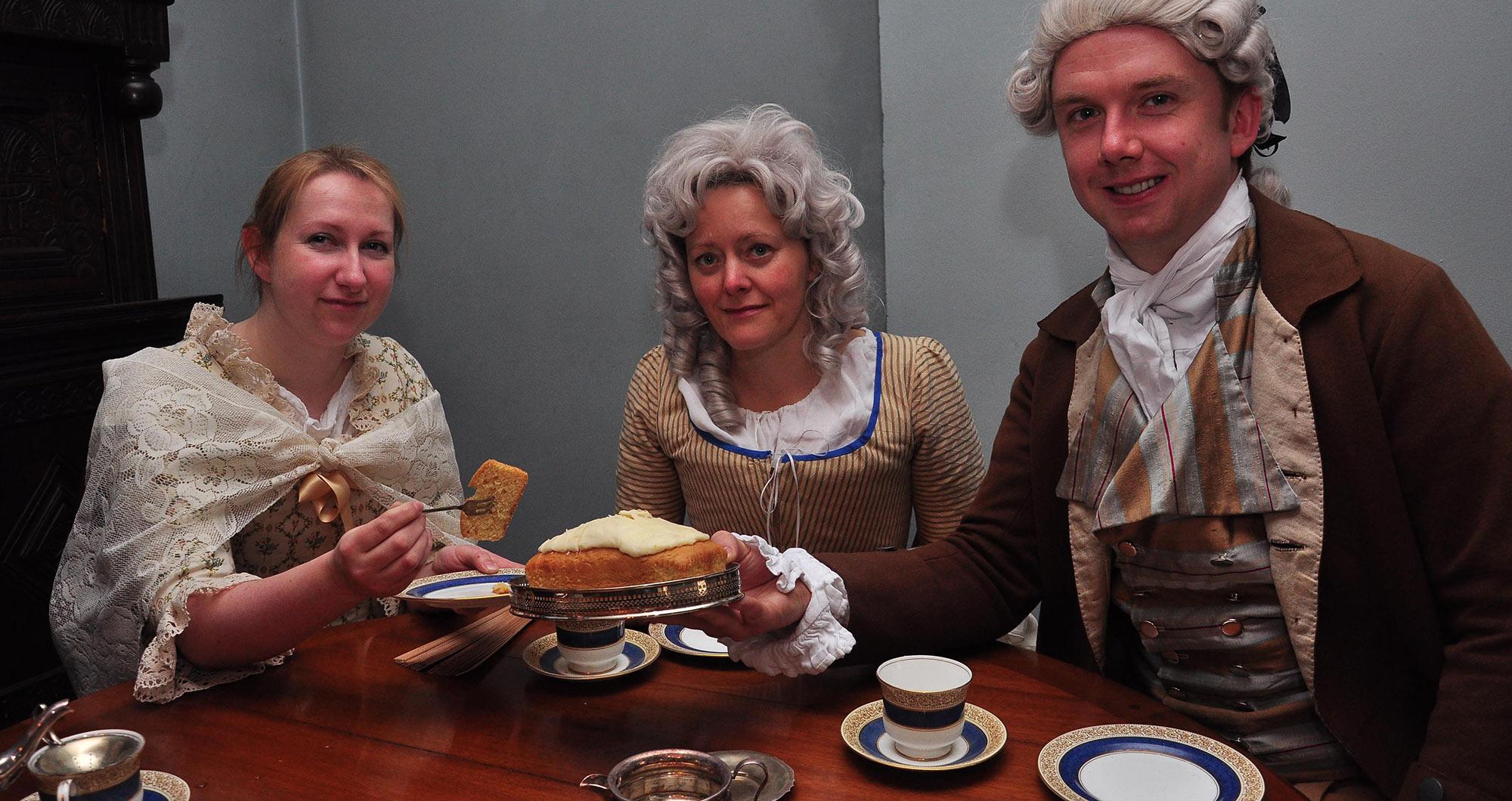 5.00pm – 5.30pm Coffee & Gossip
(Pre booking essential £6.00 per adult)
Armagh County Club.
Georgian characters will tell the story of how this so-called "bitter gruel" brought people together and inspired brilliant ideas that made the modern, enlightened world. Be sure to taste some of this "new-fangled abominable heathenish liquor called coffee" that women of the time complained reduced their menfolk to "effeminate" gossipers!
8.30pm – 11pm Grand Tour Wine tasting – 'Flavours of the Grand Tour'
(Pre booking essential £40.00pp)
The young elites of the 17th and 18th Centuries spent up to 4 years travelling around Europe, broadening their horizons, learning about language, architecture, geography and culture as part of their "Grand Tour. " Enjoy a whirlwind journey around Europe with local wine merchant, Charles Robb learning more about the wines and tastes from some of the countries they would have visited. Discover the famous wines of The Loire Valley, Burgundy, Bordeaux, Tuscany, Verona and Piedmont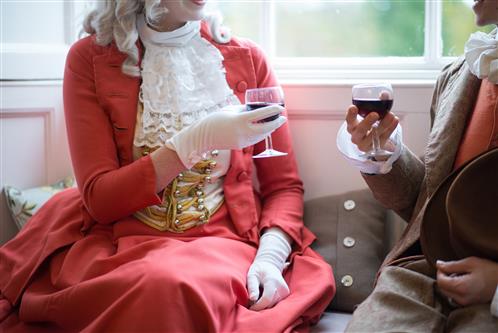 For Further information about the Armagh Georgian Festival and to book tickets,
Please contact Armagh Visitors information Centre.
+44 (0)28 37521800
Visitarmagh.com/georgian