What's On
Flash Fiction with Patrick
Mulberry Bistro
14/03/2019
14/03/2019
£5 (PAY AT DOOR)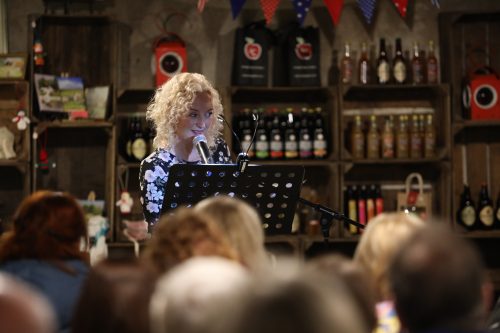 Flash Fiction is a succinct form of writing – you get in, get the story told and get out again. Readers can have a full story experience in less than seven hundred words, a quick and satisfying read in a busy world. As we adapt to shorter concentration spans and huge time constraints in everyday life, Flash Fiction can keep the tradition of storytelling alive and kicking.
The Flash Fiction Armagh event is an opportunity to bring writer and reader together. The public reading allows the writer to get instant feedback from his reader in a way that is unavailable in the day to day process of sitting alone in a room writing at a desk. It gives the reader an opportunity to see the face behind the words and to mingle with the writers.
Submission process for writers:
The submission window for Flash Fiction Armagh in the Orchard opens 15 Dec 2018 and closes Feb 2019.
Please email your 200 – 750 word submission within the body of your email (no attachments please) to byddi@hotmail.com. Please put Flash Fiction with Patrick as your subject title.
Entries are encouraged from:
Experienced writers
New writers
Authors who can extract a short section from their books that feels complete.
Irish Language writers.
Ulster-Scots writers.
Poets whose poetry reads like prose
Réamonn Ó Ciaráin, Armagh author of Laoch na Laochra: Scéal Chúchulainn, and Chúchulainn: Ulster's Greatest Hero, will help Byddi Lee curate the submissions.