What's On
Force Academy Training
Armagh Planetarium
Telephone Number 02837523689
24/08/2019
25/08/2019
£3 per child Adults free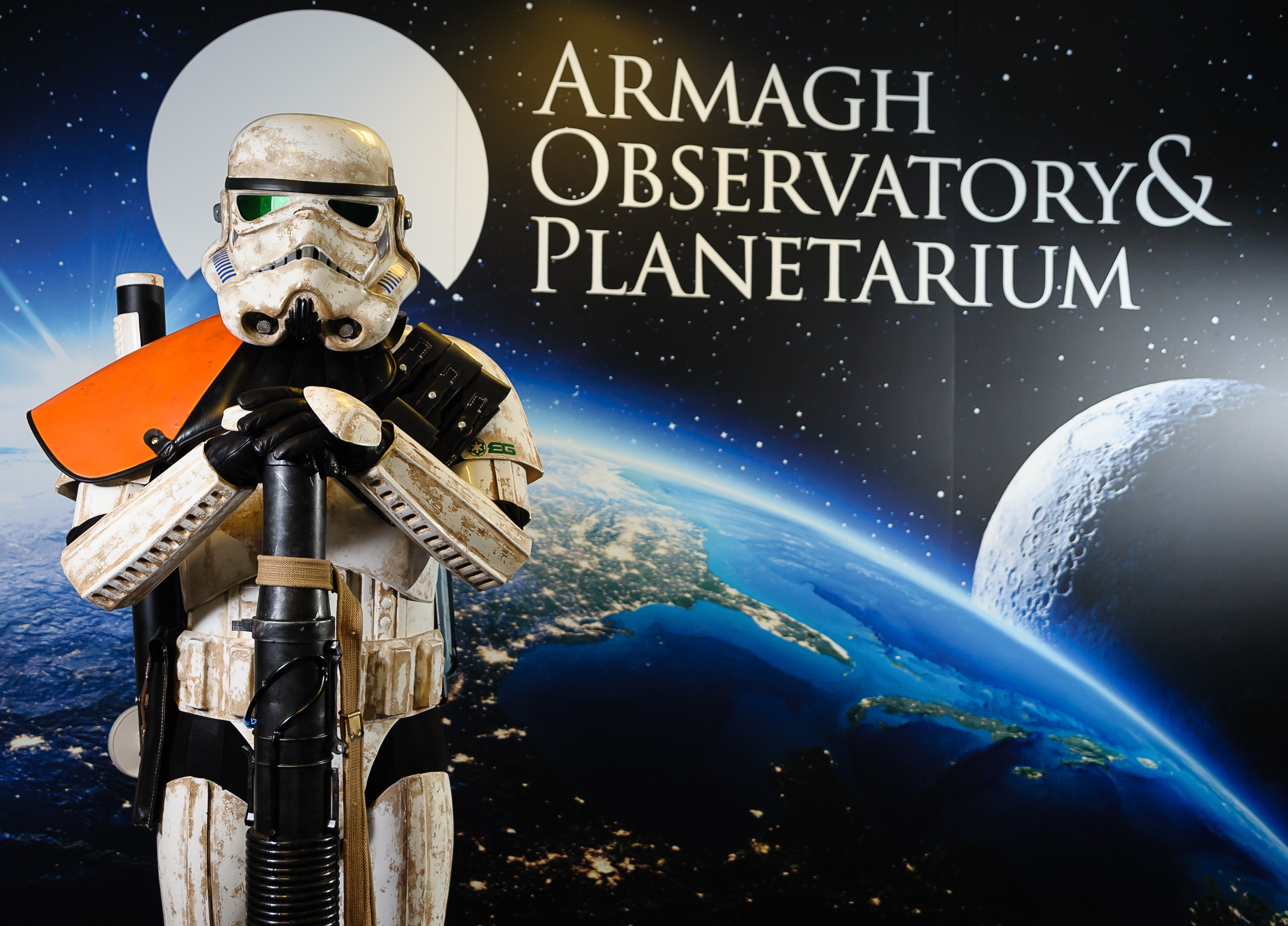 Star Wars Weekend!
The Planetarium is being taken over by Jedi and Sith on the 24th and 25th August. Bring your younglings down and train them up in the ways of the force, or the dark side.
Jedi Saturday – On the 24th August, the Jedi have made the Planetarium their temple. The Jedi need more Jedi Knights to help in their battle against the Dark Side. Younglings unite, and train in the ways of the Force.
Sith Sunday – On the 25th August, the Sith have taken over! There can only be two, but at the Planetarium the Sith will break their own rules and create more like them. If you want to give in to the ways of the Dark Side, bring your Younglings down, train them up, and prepare to take over the galaxy!
Junior Force Academy is aimed at 4 -12 year olds.
Parents/Guardians get free admission to this workshop.
Our 11:30am workshop is autism friendly.
book