What's On
Geoff Tulip/Lindsay Press/Andrew Coombes Joint Exhibition
Armagh Visitor Information Centre
01/11/2018
31/12/2018
FREE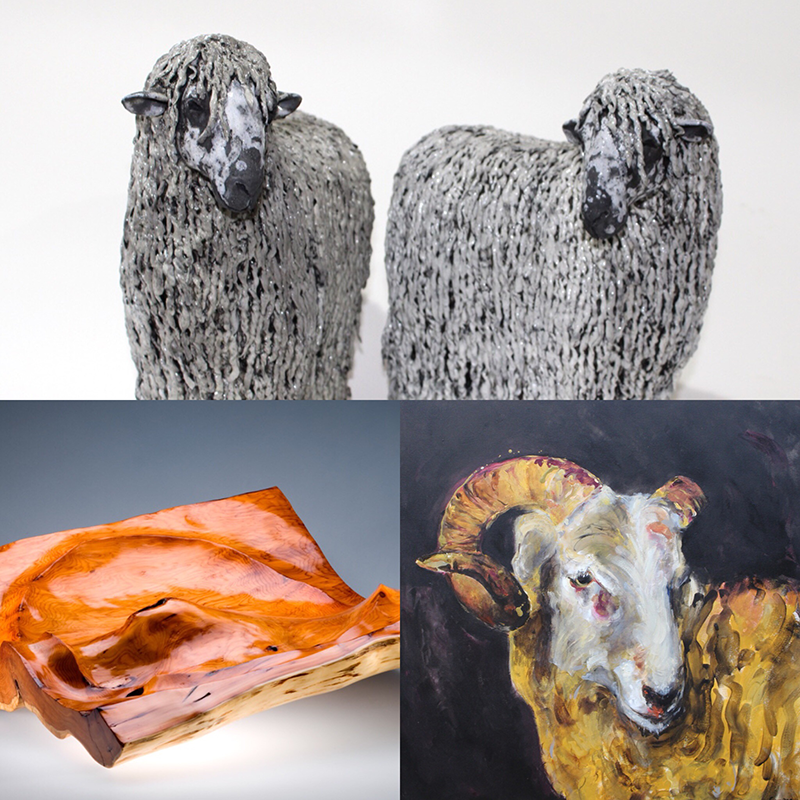 Craftswirl @ Armagh Visitor Information Centre is delighted to host an exhibition showcasing the work of three of Northern Ireland's best craft workers.
The first artist is Geoffrey Tulip, an innovative woodcarver and woodturner. His work is a fusion of the two crafts, creating beautiful, unique centrepiece bowls and handcarved presentation platters.
Geoffrey says, "From an early stage I have strived to make each piece distinctive, to produce work that is recognised for its craftsmanship, quality and individuality.
Modern and ancient designs can be seen in my work, but it is the natural environment that is an unlimited treasure trove of inspiration to me, which I incorporate into my work both as a design concept and as a material".
Geoff's work graces many private collections, the adaptable nature of his carving making it desirable especially as heirlooms and tailor-made pieces.
Also on display will be work by Lindsay Press a ceramic artist living and working from her home on the Ards peninsula in County Down.  Like Geoff, Lindsay's work is also inspired by the natural and agricultural landscape of this exceptional area.
Lindsay works with clay using a variety of firing techniques such as smoke firing using natural materials such as wood shavings and seaweed and various raku firing methods including horse-hair raku, naked raku and raku glazing.
Amongst Lindsay's most popular works are her animal sculptures, many of which sell to international buyers.  She has recently been working to produce a series of bronze sculptures, cast from her original ceramic work.
Last but certainly not least, the exhibition will showcase the fabulous art produced by artist Andrew Coombes.  Born in London, Andrew has lived in Northern Ireland since 1984.  He attended the Belfast School of Art and has exhibited throughout Ireland and the UK as well as Germany with works now placed in public and private collections.
Since returning to painting after a gap of around seventeen years, like his co-exhibitors, Andrew's work also is heavily influenced by his environment.  Painting in acrylics in a loose abstract style, his subjects are landscapes and animals.
This is one exhibition we highly recommend you make time to view – you may find that special gift or a distinctive Christmas Present for a loved one!