What's On
Into The Blue – Joanne Fitzpatrick
The Market Place Theatre & Arts Centre
028 3752 1821
17/10/2020
14/11/2020
Admission Free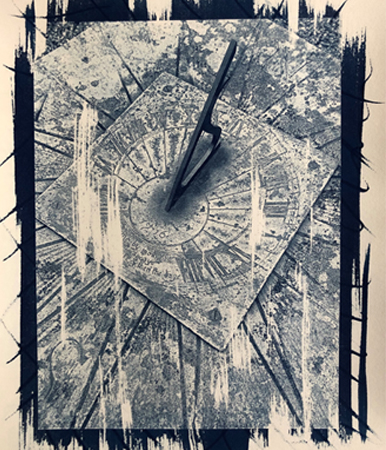 Joanne Fitzpatrick is a visual Artist and educator originally from Armagh but lives and works in Belfast. Her solo exhibition 'Into the Blue' is a series of works which explore the local landscape through the medium of Printmaking and Photography.
The show includes her second series of Cyanotypes prints which are influenced by popular landmarks throughout the northern Irish landscape.
In her cyanotypes she uses loose vibrant brush strokes to enhance depth, frame the image and to bring a sense of disruption and disorder to the work.
This work incorporates an infusion of overlapping lines allowing her the freedom to experiment with mark making in an expressive and painterly way.
Exhibition will open on Friday 16 Oct 2020 between 7.00pm – 9.00pm
In order to ensure your safety, Covid restrictions will be in operation so registration is essential
Exhibition viewing slots are 30 minutes in duration starting from 7.00pm. Four viewing times are available with strictly limited number of guests per slot and refreshments will be available at each timeslot.
Please click here to book your place at this opening.
Only guests with a pre-booked place will be permitted access to the exhibition.
Current Gallery Opening Hours: 10am-4pm Wed-Sat