What's On
Lareindeer – Wooden Hand Crafted Gifts and Joe Molloy Handmade Soap Joint Exhibition 2nd November – 31st December 2019
Armagh Visitor Information Centre
028 3752 1800
02/11/2019
31/12/2019
Admission is free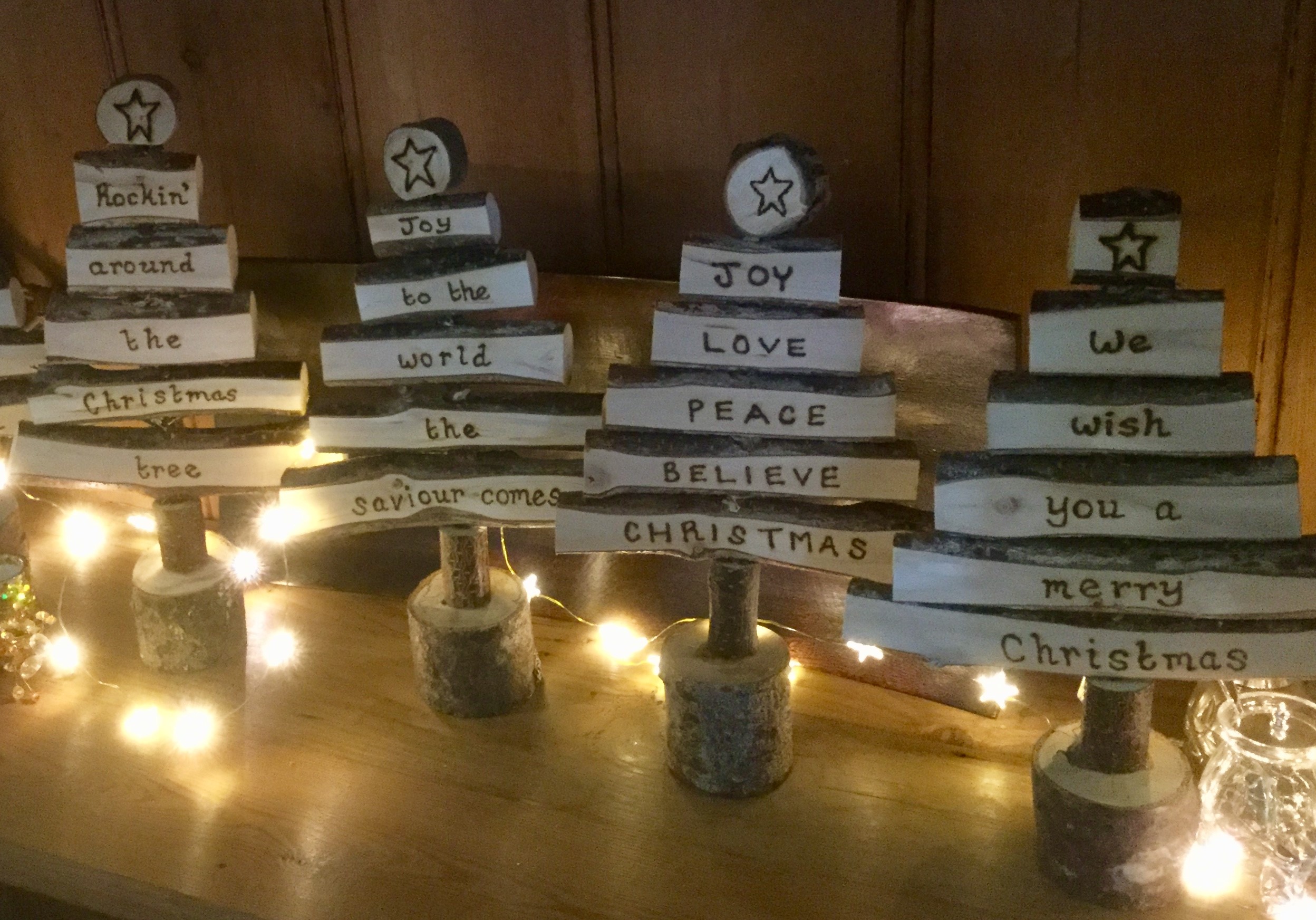 Craftswirl @ Armagh Visitor Information Centre are delighted to welcome Lareindeer and Joe Molloy Handmade Soap for their November and December exhibition.
Lareindeer is a family run, eco-friendly local crafting venture, created by husband and wife team, Clive and Lorraine Armstrong from County Down. The name is in fact a play on Lorraine's name and the original product, which started it all – the reindeer.
Their products are all guaranteed hand-made and they pride themselves in showcasing the natural beauty of the wood they work with. They work the wood, cutting and preparing it before it is passed on to Lorraine to pyrograph messages and designs on to the items. Their daughters pitch in to help, particularly in the run-up to Christmas.
Their range started with small wooden reindeers, made from beech and willow. This was extended with the introduction of baby snowmen and one-foot high snowmen – the bigger size of these allowed them to add facial features, so these snowmen have happy smiles and jaunty tartan scarves. They also offer larger sizes of reindeers and snowmen, up to three-foot tall.
In recent years, they also worked with driftwood to make Christmas trees, which are simple, sculptural objects in their own right and can be displayed all year round.
Perennial favourite are the message tags and the message selection has increased over the years, including Irish Christmas greetings.
Joe Molloy Handmade Soaps are handmade by Joe in County Donegal.  These soaps contain fresh spring water and pure filtered water, collected by hand and combined with ''food pure'' natural oils.  They are a much softer soap bar as they retain all the essential vitamins, minerals and most importantly, glycerine, that are lost during commercial production.  They do not add any of the synthetic ingredients normally found in everyday soap bars. All that is added are the finest natural ingredients and pure essential oils. There is no waste or harmful by-products and they are concerned about our environment.
All ingredients are purely natural, no artificial fragrances, preservatives or colours are added. Being a natural product, these soaps are preserved only by their essential oils. Therefore, please use as soon as possible after purchase to obtain maximum benefit.
Our opening times are 9.00am – 5.00pm Monday to Saturday.
Admission is free and everyone is welcome to this wonderful joint exhibition.
www.vistmarmagh.com