What's On
LAURA KIDD FELT EXHIBITION
Armagh Visitor Information Centre
028 3752 1800
05/01/2018
28/02/2018
View during centre opening hours. Mon-Fri 9am to 5pm
FREE ENTRY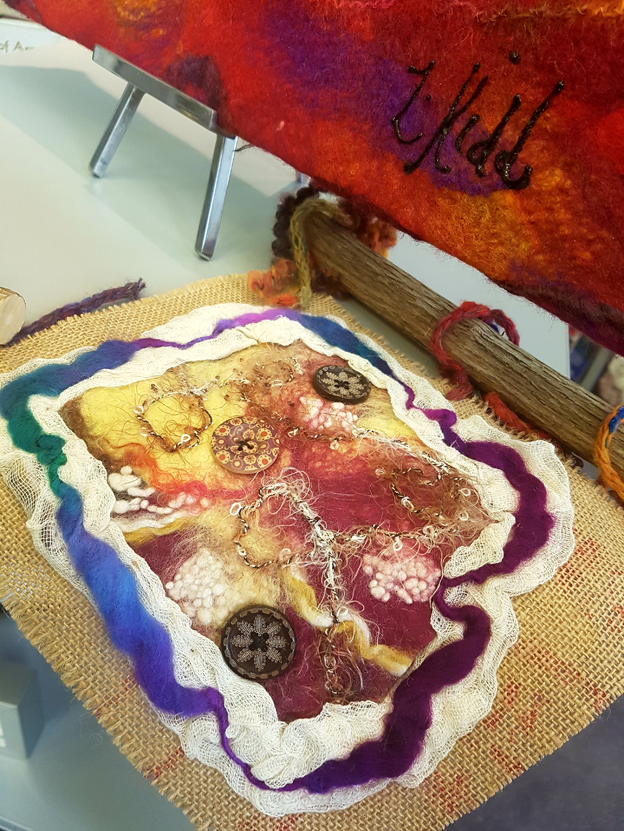 Each month, Armagh Visitor Information Centre hosts exhibitions showcasing the work of the very best of local Northern Ireland Crafters, crafters from all over the province.  In January and February 2018, the centre is delighted to be the venue for an exhibition of work produced by Armagh woman, Laura Kidd.  Laura is a textile artist who both lives and works right here in Armagh City.
She specialises in creating felt, using the "wet felting" method, using mainly merino wool.  This is a technique Laura learned whilst studying Art and Design at Armagh College of Further Education.  Having completed her course, Laura then went on to study Textile Design at Heriot Watt University located in the Scottish Borders.  Her work is heavily influenced by our natural surroundings, landscapes, architecture and artists from the Impressionist and Pre Raphaelite movements.
Laura's has held two previous exhibitions in the former Saint Patrick's Trian Centre, the last one held in 2012!  This current exhibition, marks her return to felting, having taken 'a break' to start a family!
And her undoubted talent has been handed on!  Pride of place in the exhibition, is given over to a piece of work produced by Euan, Laura's four year old son!  Having watched his mother many times create her fabulous and colourful work, Euan wanted to try his hand.   I think visitors to the exhibition will agree that the piece of work he has created, proves that his mother's creative genes have most definitely been passed on to him!