What's On
Musical Tour of Cathedrals in N.Ireland
All Cathedrals in N I
02837 523137
21/07/2018
21/07/2018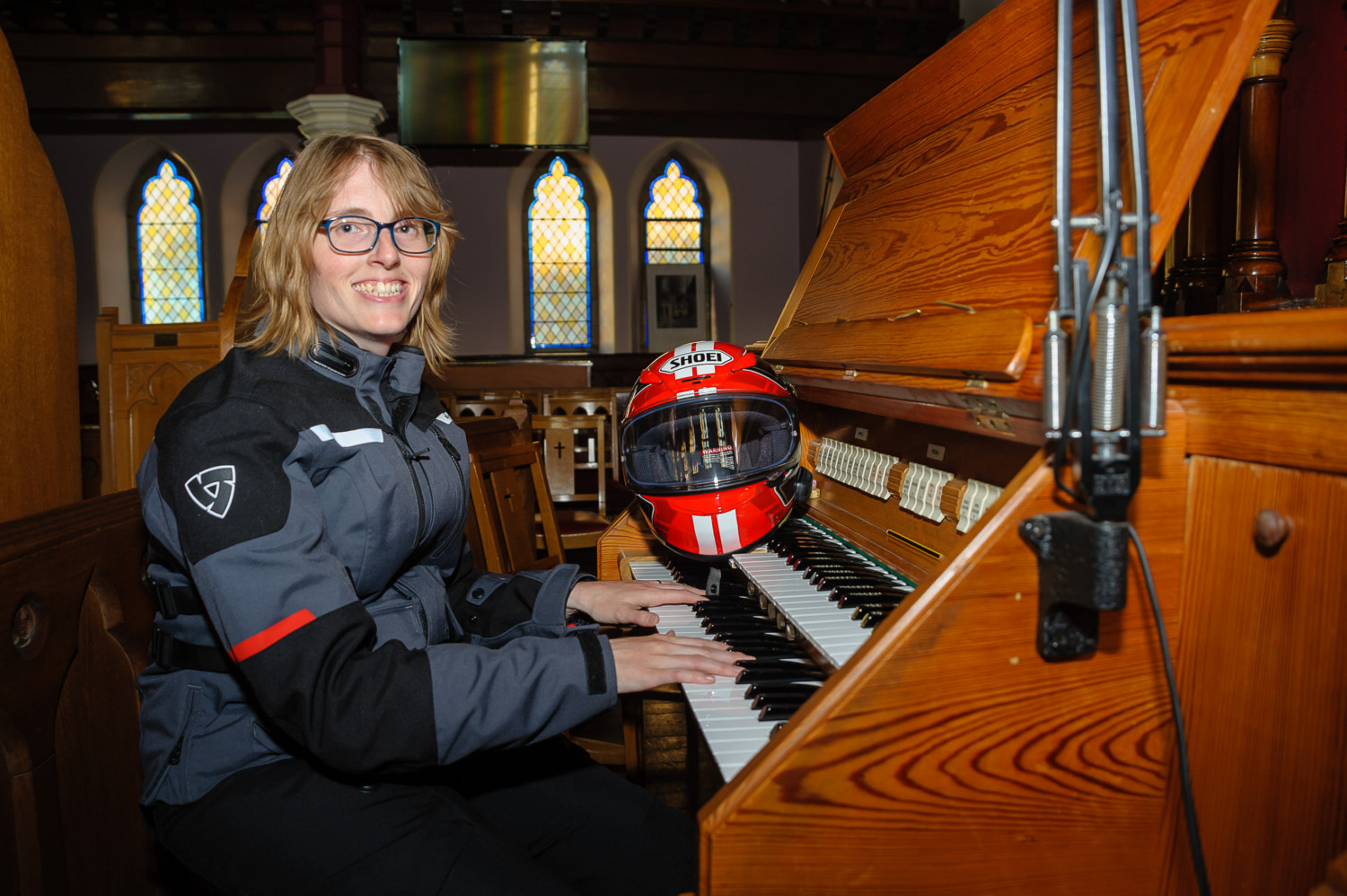 On Saturday 21st July 2018 a church organist from Armagh will give 12 recitals on 12 Cathedral organs across N Ireland.
Musician and biker Elise Crean will be transported round the 270 mile trip on a motor cycle piloted by her husband, Dessie Moorcroft.
Elise is the organist in First Presbyterian Church, Armagh and is undertaking this event to raise funds towards the rebuilding of the Church's historic organ.
Elise will be playing favourite organ pieces from across the centuries including Purcell's Trumpet Tune, Pachelbel's Cannon in D, Elgar's Nimrod (from Enigma Variations). Each concert will also feature an organ and bagpipe duet of Highland Cathedral.
The day begins at St Patrick's Roman Catholic Cathedral, Armagh at 7.00am and finishes at St Patrick's Church of Ireland Cathedral, Armagh at 9.00 pm.