Armagh City Hotel
028 3751 8888
22/04/2019
22/04/2019
£27.50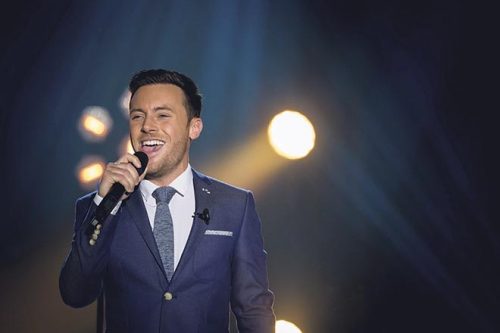 Ireland's No. 1 entertainer, Nathan Carter, is making his highly-anticipated return to the Armagh City Hotel.
Following the success of his current Autumn tour, Irish Country-Pop crossover star Nathan Carter announces his Born For The Road 2019 tour. As one of Ireland's biggest live music acts, Nathan is becoming a household name, with tracks from "Stayin' Up All Night" becoming hits, such as "Wagon Wheel" and "I Wanna Dance".
Growing up in a house where Country and Western music filled the air, Nathan was exposed to classic songs of Johnny Cash, Don Williams and Dolly Parton. From the tender age of 4 years old, not only learning to play guitar, piano and accordion, which plays a vital part in his live show, Nathan quickly became head chorister in the Liverpool Boys choir where he toured the world and even performed in front of the Pope in Rome.
Book Now