What's On
Out of this World
Armagh Robinson Library
028 37523142
20/07/2019
20/07/2019
Free Admission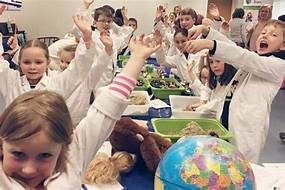 Armagh Robinson Library and No 5 Vicars' Hill are pleased to host two of the exhibits from the exhibition 'Above and Beyond: Making Sense of the Universe for 100 Years'. Armagh Observatory and Planetarium have ensured that Armagh will be one of the cities to host this international exhibition, the others being Vienna, Munich, Paris and Rome.
The Library will host the exhibit to mark the decade 1969 to 1978, highlighting the moon landing of Apollo II, while No 5 will show the Voyager and Viking missions, as well as understanding the sun. These exhibits will be on display from Friday 19 July to Wednesday 31 July.
In support of this initiative, which involves another one of Archbishop Robinson's eighteenth-century buildings, the Library and No 5 will also host family-friendly space-themed activities on Saturday 20 July 2019 from 12 noon to 4.00pm. Funded by the Royal Society, the activities entitled 'Out of this World' will be provided by the organisation Science Starz, a mobile laboratory whose staff will encourage children to try hands-on activities. They will help children to make things, including a moon pod or a Lego moon buggy, to work on Neil Armstrong worksheets to make a timeline of his life, or to take home a moon journal to record the phases of the moon every evening.
More Info