What's On
Postcard Exhibition "A step into the past and a look into the future".
Armagh County Museum
22/02/2019
30/05/2019
Free admission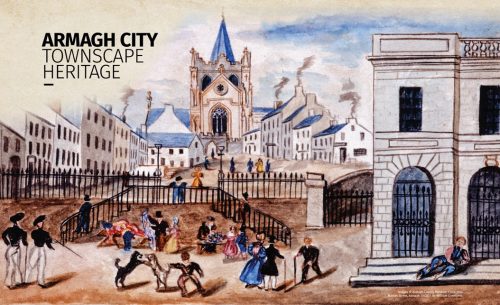 Feb 21st –  May 30th
Armagh County Museum's fine postcard collection is being used to inspire the city's Townscape Heritage Initiative, funded by ABC Council and National Lottery Heritage Fund – this exhibition is one of the education and outreach activities which aims to inspire and educate people about the rich build heritage of Armagh city and instil an appreciation of our surroundings. The exhibition will also showcase architects plans for a small selection of building which will be restored as part of the Armagh City Townscape heritage scheme
Over the next few months the museum will be exhibiting the best of these unique snapshots of the city's historic streets. Don't miss this chance to admire these colourful vignettes of Edwardian life and learn how they are shaping Armagh's future.
Museum opening hours: 
Mon – Fri 10.00am – 5.00pm
Sat – 10.00am 1.00pm & 2.00pm – 5.00pm
Supported by The National Lottery Heritage Fund'. Using money raised by the National Lottery, we Inspire, lead and resource the UK's heritage to create positive and lasting change for people and communities, now and in the future. www.heritagefund.org.uk.