What's On In Armagh
Walton Tour Choir: 20 Nov
St Patrick's RC Cathedral
22/11/2017
22/11/2017
After 10am Mass
FREE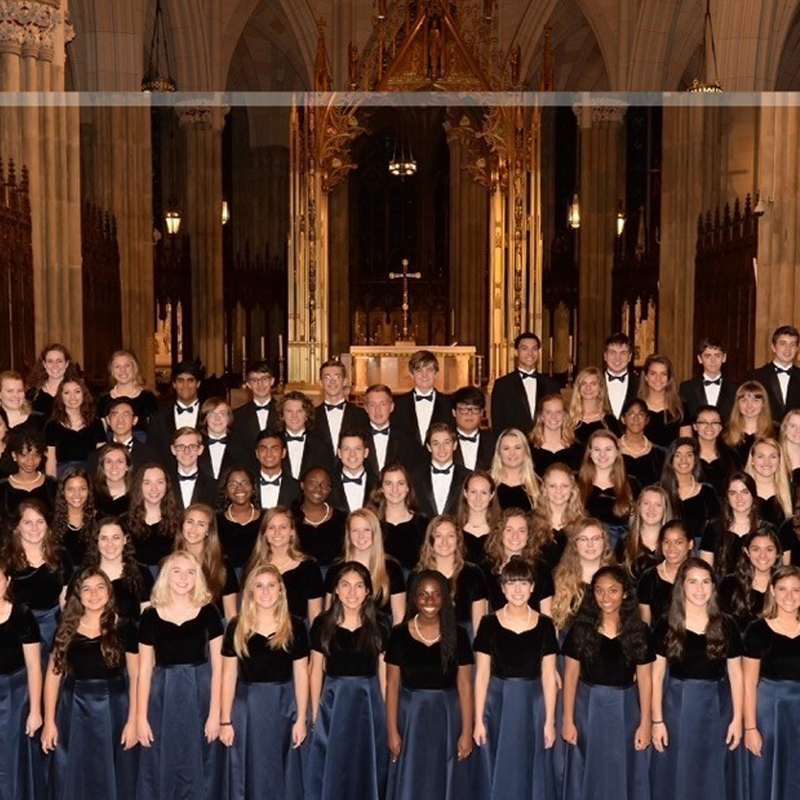 Armagh will have an unique opportunity to listen to the wonderful Walton Tour Choir from Georgia, U.S.A. on the 20th November in St. Patrick's Roman Catholic Cathedral.
In association with Music Contact International, this American choir will be travelling to the UK and Ireland performing in amazing cathedrals.
Walton Tour Choir is an 88 voice choral ensemble from George Walton Comprehensive High School in Marietta, Georgia. This group of sophomores through seniors includes national merit scholarship finalists, leads of the school musical, varsity athletes, members of National Honor Society and all-round great young people who are active in community service, school leadership and religious organizations.
The Walton Tour Choir has performed in prestigious venues such as the Basilica of St. Peter, Vatican City; Cathedral of Notre Dame, Paris; Cathedral of St. Stephan, Vienna; Dom Cathedral, Salzburg; Cathedral of St. Patrick, New York; Boston University, Boston; and the Basilica of San Marco, Venice.
Walton Tour Choir was featured in the journal of the National Association for Music Education, Teaching Music, January, 2011
The Choir Director – Jana Williams became the Walton High School Choral Director in 2003. She earned her Doctor of Musical Arts in Music Education from Boston University and her Bachelor's and Master's Degrees from Georgia State University in Music Education and Piano Performance. Additional summer study was completed at Westminster Choir College, Princeton, NJ, the Salzedo International Harp Institute, Camden, ME, the Aspen Music Festival, Aspen, CO and the Juilliard Choral Conductors Workshop, NYC.
Under her direction, Walton Choirs have been invited to sing at four Georgia Music Educators Association In-service Conferences: Bel Canto, a women's choir, performed in 2005; Walton Men's Ensemble performed in 2007; and A Cappella, an auditioned mixed choir, performed in 2010 and 2013.
Dr. Williams is a Head Adjudicator for the Georgia Music Educators Association and has conducted GMEA Honor Choruses. She has accompanied many ACDA and GMEA Honor Choirs as well as Georgia All-State Choirs.  She was featured in an article for Teaching Music, August 2010 (a journal for The National Association for Music Education.)
Dr. Williams presented research at the 2012 National Association for Music Education Biennial Conference in St. Louis, MO.  Additionally, Dr. Williams wrote an article on male choral participation in middle and high school for the journal of the American Choral Directors Association, Choral Journal, May, 2012.
Making this performance even more special the choir from St. Catherine's College, Armagh will also perform a number of pieces making this a once in a lifetime performance.
 This exclusive recital will take place after sung mass at 10am on 20th November.