What's On
Navan Centre & Fort Tour
Navan Centre & Fort
028 3752 9644
22/10/2018
22/10/2018
available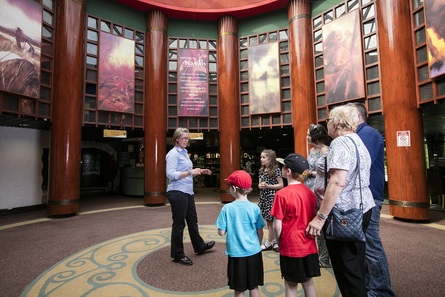 10% discount when booking Navan Centre & Fort tour tickets online (discount applied at checkout).
The Navan Centre & Fort is a place where myth and reality meet. As the ancient seat of Kings and the earliest capital of Ulster, there is plenty to explore! Learn about the legends of the Ulster Cycle associated with this area, including stories about the bravest warrior of them all – Cú Chulainn. With archaeological evidence of the Navan Fort dating back to 95BC, experienced tour guides will accompany you to the base of what is undoubtedly one of Ireland's most famous sites, Emain Macha. Your tour will also include a brief viewing of the Iron Age dwelling. For younger visitors, our indoor and outdoor Archaeology Discovery space is a must-see, along with an Ecology trail to truly appreciate the diversity of wildlife the grounds have to offer.
PLEASE NOTE: Tickets are non-refundable and non-transferable.
Book Now