What's On
Winter Solstice
Navan Centre & Fort
028 3752 9644
21/12/2018
21/12/2018
available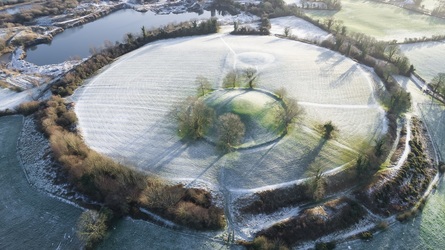 Celebrate the Winter Solstice with a lantern-lit walk to Navan Fort and take part in a solstice ritual of morning meditation reflecting on the past and welcoming the arrival of new light.
Appreciate the calmness and serenity of watching the sun rise over the sacred site of Emain Macha on the shortest day of the year, before returning to the centre for an optional breakfast.
Pre-booking is essential although tickets are free, with the option to purchase a breakfast ticket at just £4.00 per person. If booking breakfast a normal admission ticket must also be booked.
Book Now