What's On
Little Spooks 2019
Navan Centre & Fort
028 3752 9644
26/10/2019
26/10/2019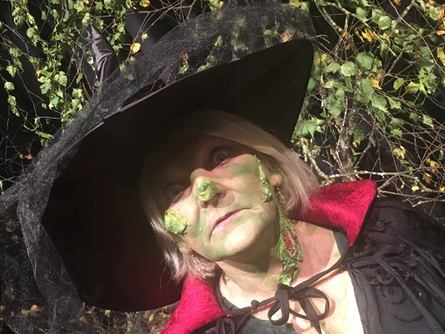 Little Spooks is the ideal Halloween treat for children who aren't afraid of some spooky stories & surprises! Will you be able to escape from the Witch's Trap? Can you help the Great Ghost Hunter to save the day? Find out for yourself this Halloween with our interactive performances, storytelling & themed crafts!
As the witch invites you into her lair, beware or you may forever stay there! Be alert, be on guard, be someone who can escape the clutches of the witch's power. Complete the tasks, complete the riddle, otherwise you'll be stuck in the middle … of the witch's trap!
Around the corner awaits yet more peril. Mischievous ghosts are on the prowl, making our Ghost Hunter scowl! Keep your eyes open wide, watch where the ghosts hide! Only the brave will help make them behave!
Children aged 3 and under free, although event recommended for ages 4-9 years.
Book Now