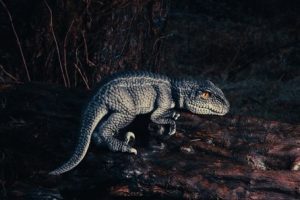 QUIET SHOW
This show is autism-friendly, with adjustments made including less music, loud noises and reduced amount of dinosaur roaring than our other shows for this event.
This Easter, you are assured of a roarsome time at Navan Centre & Fort, Armagh with our live dinosaur show!
Watch in amazement as you view the once in a lifetime incubation and hatching of Velociraptor eggs. Learn about six different baby dinosaur species, including what food they eat, with some lucky audience members even getting the opportunity to feed the baby dinosaurs!
Of course, these young dinosaurs won't stay small forever, so you will meet our full size Velociraptors, Vinny & Victor, who have some interactive games and activities to share!
The show will reach its thrilling conclusion with the awe-inspiring appearance of the King of all Dinosaurs, Tyson the T-Rex!
All attendees require a ticket. Adults £9.00, Children £9.00, Children aged 2 years and under Free, but require ticket. Parental discretion is advised for younger children, due to how realistic the dinosaurs are. The show will last for approximately 45 minutes.
After the show, there is the option to purchase a photographic memory of the day with the Raptor Encounter Photo Experience. This option cannot be pre-booked & is payable on the day, if desired.