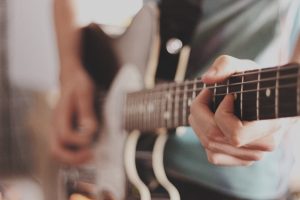 Buskfest is a famous busking competition now in its 19th year which takes place in Banbridge town centre.
To take part in the event, buskers can register online via www.buskfest.com. Registration opens on 28th March. Buskers also need to register on the morning of the event (Saturday 21st May) at the Old Town Hall, Scarva Street, Banbridge. This first come, first served registration gives the "pitch" allocation in the town centre.
The busking competition takes place in the town centre from 1pm – 4pm. Judges will be walking around the town during this time and will chose winners from each of the categories.
There are a variety of prize categories including best band, best junior, best performance with prize money up for grabs.
Admission is free to attend the event. Buskers will be in locations around the town.
All buskers need to register to perform at the event .
For more information please see www.buskfest.com