Armagh County Museum
+44 [0]28 3752 3070
29/02/2020
29/04/2020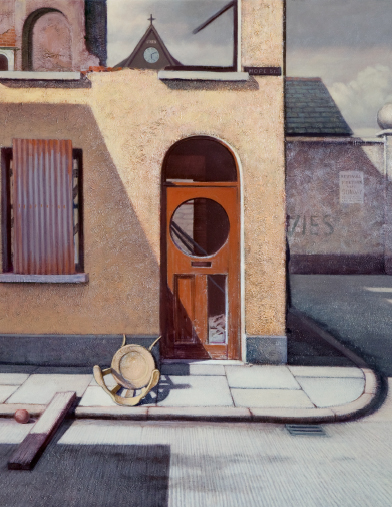 Troubles Art is a touring exhibition drawn from the art collection at National Museums NI and explores a broad range of themes universal to conflict, such as suffering and loss, violence and destruction, imprisonment, traditions, territory and life in the midst of turmoil.
The Ulster Museum has the largest collection of artworks that relate to the Troubles. Throughout the 30 year period, and up until today, artists from Northern Ireland and beyond have responded to the conflict through their artistic practice.
Troubles Art is presented as part of the Making the Future project, supported by the European Union's Peace IV programme, managed by SEUPB.
Image: Patric Coogan, b.1935. BELUM.U4724
National Museums NI, Ulster Museum Collection © by courtesy of the artist