What's On
William Kennedy Piping Festival
VARIOUS VENUES IN ARMAGH CITY
+44 28 3752 8188
15/11/2018
18/11/2018
COSTS VARY BY EVENT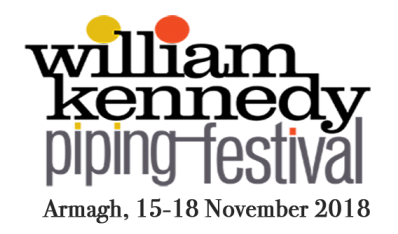 Armagh Pipers Club are delighted to announce details of the 25th anniversary edition of the William Kennedy Piping Festival! To celebrate they have invited back all of their favourite performers from over the years as well as a few new faces. 2018 is also coincidentally the 250th anniversary of the birth of William Kennedy himself so double the reasons to celebrate!
This year they have guests from Bulgaria, Sweden, Greece, France, Italy, Spain, USA, Canada, as well as the cream of the crop from Ireland and Scotland.
Highlights include a reunion performance from two legends of Irish music – Paddy Keenan and Paddy Glackin; the return of globetrotting supergroup Lúnasa; and a special collaboration between northern trailblazers Ulaid and local heroine Ríoghnach Connolly. Our Piping Academy is back with a stellar line-up of tutors including Seán Óg Potts, Mick O'Brien, Seán McKeon, Tiarnán Ó Duinnchinn, Louise Mulcahy and Síle Friel. There is also a full range of workshops in all instruments, plus sessions, lectures, performances for children, a special 'Day of Song', and much more!
Always a major draw, the 2018 Rokeby Lecture will welcome Professor Tim Wilks from Southampton Solent University to discuss Archbishop Robinson's unique gem collection, designed by Thomas Cooley, in the stunning surrounds of the Robinson Library.
Traditional skills and crafts will be on display and available to try throughout the weekend including silhouette cutting, wax sealing and calligraphy while specially curated themed events will provide fascinating insights to how the world worked in the 1700s.
---
Full programme and booking details available here.
MORE INFO