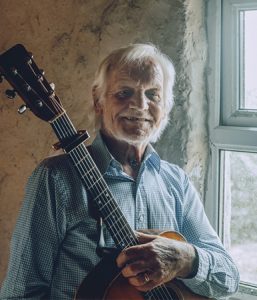 Brendan Quinn: 60th Anniversary Tour
Thurs 30 May | 8.00pm | £25.00
Country music legend Brendan Quinn will celebrate 60 years in the music business in 2024.
A household name, in the early 1970's he reached Number One in the Irish charts with 'Four In The Morning' and had several more Number Ones and Top Ten hits with 'Bandy The Rodeo Clown', 'Daddy's Little Girl', 'I Can Almost See My Hometown From Here' and 'Angeline', to name a few.
Brendan will be touring with a full backing band of superb musicians and will include a few friends as guest stars.
Any music fans should not miss this fabulous celebration of great country music!